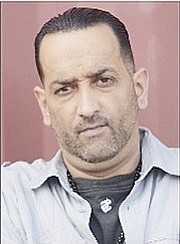 By Inigo 'Naughty' Zenicazelaya
THE MLB playoffs and World Series are ready to take centre stage with some competitive and entertaining match-ups.
The first round may see all four series going the full five-game set and with the possibilities of some the favourites to win the Series departing earlier than expected. It makes for awesome sports entertainment.
However, I would be remiss if I didn't mention perhaps one of the greatest performances, if not the greatest, in baseball history in any setting.
Adding to its legendary status and place as no.1 above all others, in my opinion, is the fact that it occurred 55 years ago to the day, on October 13, 1960, in the World Series.
Yes, there are tons of memorable, spectacular performances that can be argued as the 'greatest' of all time by the baseball purists, and, yes, we are all entitled to our opinions so nobody's wrong.
I personally feel the aforementioned 'Fall Classic' of 1960 between the New York Yankees and Pittsburgh Pirates (the Pirates that Roberto Clemente played on, the same Clemente who we covered in an earlier edition of SMM) was the 'greatest' World Series in baseball history, and that magical, exhilarating, climactic Game 7 made it so.
It was a game that saw the lead change hands four times, most dramatically, of course, with the only Game 7 walk-off home run in World Series history, by Bill Mazeroski.
It was the underdog Pirates, from a blue-collar city bursting with steel mills, and the bright lights, glitz and glam Yankees, with the names Mantle, Berra and Ford sprinkled through the lineup.
It was a game that didn't record a single strikeout (the only time that has happened in World Series history) but there were 24 hits and 19 runs scored.
Despite going to a seventh game, it hadn't been much of a series. The Yankees had won in three blowouts - 16-3, 10-0 and 12-0. The Pirates had won the close games. Pittsburgh, however, did have one advantage. Their ace, Vance Law, was starting; but New York ace 'Whitey' Ford had pitched Game 6, leaving manager Casey Stengel scrambling for a Game 7 starter for the Yankees.
Pirates fans were understandably nervous. Pittsburgh hadn't won a World Series since 1925; the Yankees had won seven of the previous 11. Pirates fans had another reason to be nervous: even though Law had already beaten the Yankees twice, he was pitching on a severely injured ankle that he had hurt during the team's pennant-clinching celebration. Law was Curt Schilling before Curt Schilling, minus the blood-stained socks!
Law went 20-9 that year and would win the Cy Young Award, when only one was given for both leagues. He pitched seven strong innings in Game 1 as the Pirates won 6-4.




In Game 4, he fell behind 1-0 but helped out his own cause with his own two-run double in the fifth that sparked a three-run rally, and pitched into the seventh inning despite the pain, finally giving way to Roy Face, a fork-balling reliever, who finished off the Yankees 3-2 in the Pirates win.
Game 7 got underway with Law starting for the third time. He would again be tough and effective, but after he allowed a single to Bobby Richardson and a walk to Tony Kubek to start the sixth, Pirates Manager Danny Murtaugh went to the mound, and later was quoted as saying: "Winning a World Series is important but not at the cost of ruining a pitcher like Vernon Law." Law was out, Face in. Law left with a 4-1 lead and, eventually, with his third victory joined the elite few to win three times in a single World Series, etching his name in stone alongside names such as Christy Mathewson and Bob Gibson.
The fact that Law logged a full season's worth of innings, en route to his 20-9 record and the Cy Young, he pitched the earlier playoff rounds logging lengthy starts. Couple that with his three impressive World Series outings all on a ruptured ankle tendon (an injury that would require surgery and months of rehabilitation in today's game) and Law has to be given the no.1 spot, or at least a place in the conversation if you happen to disagree with me, when talking about the greatest individual performances in the annals of sports.
Until next week, remember, nothing ventured, nothing gained. Go hard, or go home!
• Naughty presents 'Mischief and Mayhem in da AM' from 6am to 10am, Monday to Friday and 'The Press Box' sports talk show on Sunday from 10am to 1pm, on KISS FM 96.1. Comments and questions to naughty@tribunemedia.net