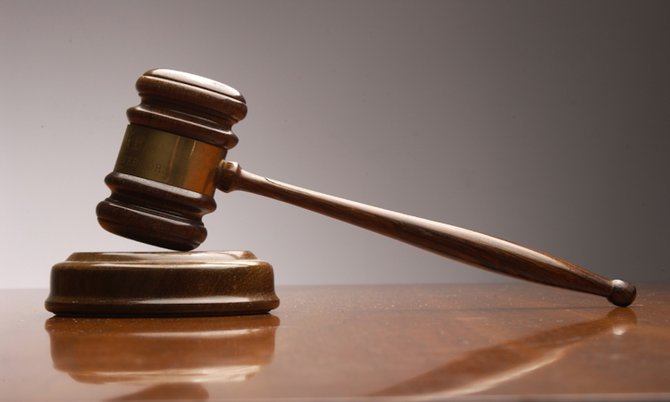 By LAMECH JOHNSON
Tribune Staff Reporter
ljohnson@tribunemedia.net
THREE of five men accused of having a role in the murder of an American sailor took part in a videotaped drive-through of the crime scene with police detectives, a jury saw yesterday.
Corporal Olsen Lorelle testified that on May 14, 2013, he received information from the lead investigator in the fatal shooting of Kyle Bruner, which resulted in him video recording an inquiry of Craig Johnson.
Cpl Lorelle said Johnson, Cpl Jamal Evans and Inspector Michael Johnson left the Central Police Station around 11.55am where the accused pointed out the Hammerheads bar and an area on Mackey Street where he gave them information relating to his alleged involvement in the matter in question.
Cpl Lorelle said similar inquiries took place for Jamal Dorfevil and Marcellus Williams on May 15, 2013, and May 16, 2013, respectively.
The recordings of the drive-through of the crime scene were shown to the jury.
In cross-examination, Johnson's lawyer, Nathan Smith, asked the witness if he was in a position to say whether or not his client was abused or threatened while in police custody.
The witness said he was not.
"Your involvement was to simply videotape?" the lawyer asked. "Yes," said Cpl Lorelle.
Sonia Timothy, lawyer for Dorfevil, asked the witness if he was aware that police conducted a second interview with her client at 7pm on the same day. Cpl Lorelle said he was not aware of this.
She asked him if he agreed that in neither of the video inquiries of Craig Johnson and Marcellus Williams was her client's name ever mentioned as being a part of any activity they were involved in.
Cpl Lorelle agreed with the suggestion.
Walton Bain, Williams' lawyer, asked the officer if "there was any reason why an additional officer was present for the inquiry with my client".
"The only reason I could give is for security," the witness said.
"I'm suggesting it was a form of intimidation," Mr Bain said.
Cpl Lorelle disagreed.
Bruner, an American sailor who had been working as first mate on the Liberty Chipper sailboat that was docked at Nassau at the time, was shot in the neck trying to help two women who were being mugged by two armed men early on a Sunday morning.
Leo Bethel, 21, Craig Johnson, 22, Anton Bastian, 21, Jamaal Dorfevil, 30, and Marcellus Williams, 23, are alleged to have murdered Bruner on the day in question.
They are also alleged to have held up two women while armed with a firearm, robbing one of $150 cash and her $3,000 handbag and the other of cash, a handbag and an iPhone.
Ian Cargill represents Bethel while Roberto Reckley represent Bastian.
The trial resumes today before Justice Indra Charles.