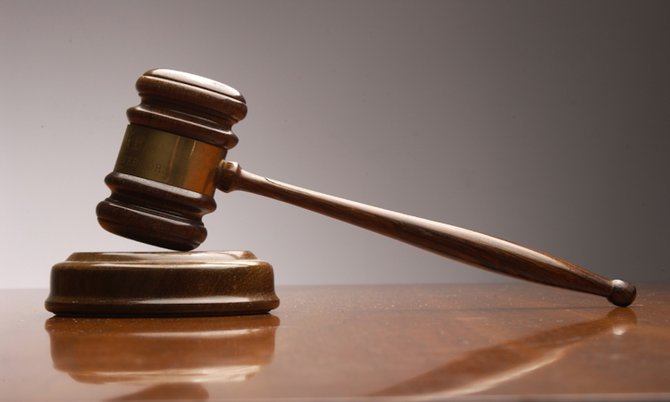 By NICO SCAVELLA
Tribune Staff Reporter
nscavella@tribunemedia.net
A PRISON doctor testified in the Supreme Court on Friday that he had no records of facial swelling on a man accused of murdering an American sailor after the defendant alleged he was slapped while in police custody.
Dr Hasting Washington Johnson, taking the witness stand before Justice Indra Charles, said he made no note of swelling to Craig Johnson's face at the conclusion of Johnson's examination for his admission to the former Her Majesty's Prison, now Bahamas Department of Correctional Services in 2013.
Johnson, who took the witness stand just moments before Dr Johnson, claimed he had been slapped by police inspector Michael Johnson while in custody following the death of Kyle Bruner in May, 2013. 
The American sailor had been working as first mate on the Liberty Chopper sailboat that was docked in Nassau prior to him being shot in the neck, as he tried to help two women who were being mugged by two armed men. 
In Thursday's proceedings before Justice Charles, Johnson claimed that on May 13, the day after the incident in question, he was at home when he heard police were looking for him to be questioned in reference to the fatal shooting of Bruner near the Paradise Island bridge. 
The accused said he made contact by phone with Officer Clarke that same day who told him that he was suspected, along with others, of causing Bruner's death. 
Once at the Central Detective Unit, Johnson claimed Sergeant Jamal Evans and Inspector Johnson took him to an interview room, where, after taking off their jackets and rolling up their sleeves, Inspector Johnson allegedly "slapped" him out of a chair.
He then claimed that Sgt Evans "fish bagged" him while Inspector Johnson placed a foot on his back. 
In today's proceedings, Johnson stood by his claims, telling the court that he had sustained swelling on the left side of his face, above his eyebrow and slightly under his left eyelid as a result of the alleged slap.
When cross examined, however, Dr Johnson told the court that he did not notice, nor documented any visible sign of injury on Johnson's face.  
However, the doctor noted that if the slap and subsequent swelling did in fact occur on the 13th, then it would have been highly unlikely that he would have noticed it when he examined Johnson on his admission to the prison, which would have been sometime shortly after May 17.
Nonetheless, Dr Johnson's report did note that there were visible "abrasions" to Johnson's wrist from allegedly being lifted and carried by his handcuffs. Dr Johnson also noted that Johnson claimed to have been experiencing tenderness in his left chest area at the time. 
However, Dr Johnson said that claim was a subjective one as he would have to depend on the patient's – in this case Johnson's – word to determine the level of tenderness, if any, which the doctor said would be determined via palpation (touch).  
The trial resumes on Monday at 11am. 
Leo Bethel, 21, Anton Bastian, 21, Jamaal Dorfevil, 30, and 23-year-old Marcellus Williams are also alleged to have murdered Bruner. 
Along with Johnson, they are further alleged to have accosted the two women while armed with a firearm, robbing one of $150 cash and her $3,000 handbag and the other woman of cash, a handbag and an iPhone. 
Johnson is represented by Nathan Smith. The other men are defended by Ian Cargill, Roberto Reckley, Sonia Timothy and Walton Bain.