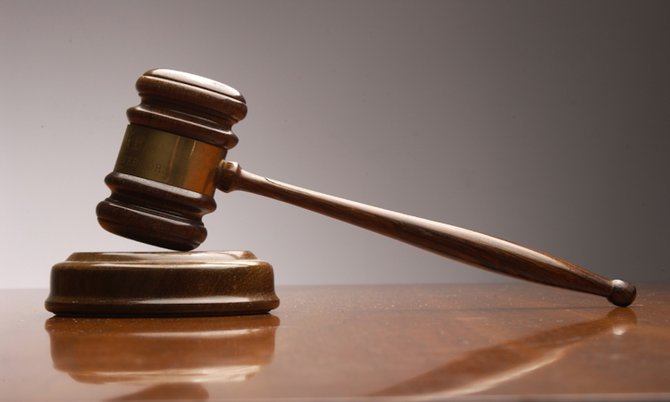 By LAMECH JOHNSON
Tribune Staff Reporter
ljohnson@tribunemedia.net
A MAN whose murder conviction was reduced to manslaughter on appeal could be released early from prison after a judge re-sentenced him to 22 years on Friday.
Gaswell Lockhart, 60, applied to Senior Justice Stephen Isaacs for re-sentencing on the constitutional grounds that he was not heard before the Court of Appeal passed a sentence on him when it replaced his murder conviction with manslaughter concerning the January 13, 1998 death of Antonil Scott.
Scott was shot after a fight broke out with Lockhart. Lockhart had claimed that it was Scott who had pulled out a gun and during the struggle to defend himself, Scott was shot. However, the jury rejected his defence and found him guilty of murder at his trial in 2000. Lockhart was subsequently sentenced to life imprisonment.
"Given my views as to the applicant's remorse and his personal circumstances as recorded in the Social Services report," the judge noted "and the concession that the applicant was not heard before being sentenced by the Court of Appeal, I declare that the sentence of 30 years imprisonment for manslaughter without hearing the applicant was a serious breach of procedural fairness and therefore unconstitutional.
"I sentence the applicant to 22 years imprisonment on this conviction for manslaughter. His (17) years on remand are to be deducted from his sentence and his conduct while incarcerated may result in a further reduction under the Prison Rules, but that is a matter for the prison authorities."
Prison authorities have the discretion to grant early release to an inmate who was of good conduct for two-thirds of their incarceration at the Department of Correctional Services.
Lockhart has been on remand for 17 years, more than the 14 of his 22 years due to Friday's ruling.
In Wednesday's proceedings, Crown prosecutor Ambrose Armbrister argued that 30 years was an appropriate sentence given the seriousness of the offence, the circumstances and the fact that Lockhart has yet to express remorse or take responsibility for his actions.
Lockhart's lawyer, Sonia Timothy, countered that her client, while maintaining his innocence, had expressed remorse for loss of life. She added that those interviewed by the probation officer for the sentencing exercise, including officers from the Department of Correctional Services, noted Lockhart as someone who avoided conflict.
Lockhart's lawyer referred the court to the case of Dominique Moss who, in 2014, was re-sentenced to 11 years' imprisonment for manslaughter by a Supreme Court judge.
The London Privy Council had sent Moss' case back to the Court of Appeal for a new sentence after it ruled in November, 2013, that the local appellate court should have heard arguments from Moss' lawyer on the appropriate sentence before sentencing him to 25 years.
The appellate court, in turn, remitted the matter to the Supreme Court.
Moss had been convicted of the murder of 19-year-old Samantha Forbes in 2000. She had been sexually assaulted and her head was decapitated.
The charge was reduced to manslaughter on appeal because Moss was drunk when the crime was committed and the law requires the Crown to produce evidence that there was an intention to kill for the murder conviction to stand.
Moss' re-sentencing to 11 years imprisonment led to his release. He was represented by Ms Timothy as well.