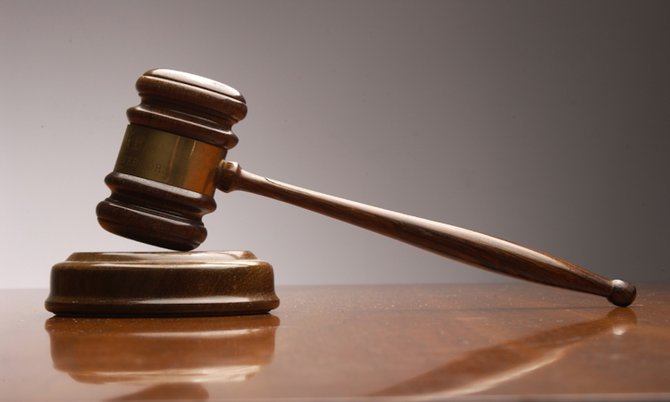 By LAMECH JOHNSON
Tribune Staff Reporter
ljohnson@tribunemedia.net
EIGHTEEN months after taking police to the shallow grave of a woman who was missing for two weeks, the man accused of her murder pleaded guilty to the crime in Supreme Court yesterday.
Jamal Sargeant, 34, with his lawyer Christina Galanos, appeared before Justice Ian Winder to finalise more than a month of discussions concerning the accused's plea agreement with the Crown ahead of trial in connection with the murder of 24-year-old Nyoshi Adderley.
Ms Galanos asked for the charges to be re-read to her client and Sargeant pleaded guilty to intentionally causing the death of Adderley between February 22, 2014, and March 8, 2014.
Crown prosecutor Darnell Dorsett provided Justice Winder with a document verifying the attorney general's authorisation to the plea agreement that Sergeant receive 30 years imprisonment minus the 18 months spent on remand.
Justice Winder did not interfere with the plea agreement and confirmed the sentence of 28 years and six months at the Department of Correctional Services. But relatives of the victim questioned why the family was not consulted on the punishment, which they feel is not enough.
Lavette Turnquest, the victim's cousin and best friend, was in tears following the sentencing and told The Tribune: "It's not fair."
"I mean our family didn't have much say in the (course of) justice but 28 years (in prison) for someone who murdered someone who didn't even get to live to see 28? He (is) smiling and didn't even make an apology for what he did. He (is) looking us in our eyes and smiling. That ain't (someone) who deserves 28 years."
She added: "(Nyoshi) was a single parent and she loved her little girl. She was the sweetest person, hard working. Something like this wasn't supposed to happen to a person like her because she just encountered the wrong man and that led her to her death. But she was always a forgiving person. That's what led her to trust him enough . . .her forgiveness."
Ms Turnquest said the victim's child has not forgotten her mother and routinely asks for her. As for the rest of the family, Ms Turnquest said they are praying for healing.
Adderley was last seen on February 22, 2014. She was reported missing on March 1 last year. Her body was later found in a shallow grave off Cowpen Road.
Police said the body, which was in an advanced stage of decomposition, was found more than 1,200 feet from an abandoned house just off the main road.