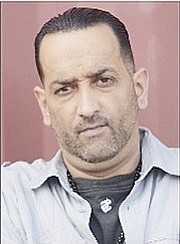 By Inigo 'Naughty' Zenicazelaya
OH, how painful it is when history repeats itself negatively.
That's exactly what happened midway through the third quarter in Philadelphia on Sunday. Just as it did back in 2010, snap, crackle and pop, like a bowl of 'Rice Krispies' - so did Tony Romo's left clavicle, again!
Unlike then, this season still has plenty of life and meaning. Yes, no Tony Romo and Dez Bryant for at least eight weeks apiece is a tough pill to swallow.
However the Cowboys have certain pieces in place that will allow them to stay above water until their 'dynamic duo' return.
The positives
1 The Cowboys have the best offensive line in the NFL.
2 Joseph Randall, Darren McFadden and Lance Dunbar are effective as a trio, if not spectacular.
3 Terrance Williams, Cole Beasley and 'Old Reliable' Jason Witten have kept the passing game clicking. Williams proving he has the skill set to be a productive #1 WR until 'Dez' returns.
4 In similar fashion to Offensive Co-ordinator Scott Linehan, Defensive Coach Rod Marinelli has the defence playing at a very high level. Just two seasons ago the unit was the worst in the history of the NFL statistically. Sunday's performance was a gem, and I think this unit rises to the occasion, becoming the strength of this Cowboy team, defending the 'Ponderosa' until 'Hoss' and 'Lil Joe' get back.
5 If the Cowboys can circle the wagons for the next eight games and go, say 5-3 or 4-4, that will have them in the thick of things with two healthy (as they can be) 'superstars' returning for the six-game home stretch, where the playoff participants are truly decided, math equations and all.
The negatives
1 Back-up QB Brandon Weeden.
2 Former Browns first round 'Bust' QB Brandon Weeden at QB.
3 QB Brandon Weeden, one game stopgap wonder. NFL starter NOT!
4 Did I mention Brandon Weeden is our back-up QB.
5 Brandon Weeden at QB is not the answer.
Okay, you see where I'm going with this. Weeden has teased 'Cowboy Nation' before. Stepping in to wrap up a win for injured starter Tony Romo last season, Weeden looked impressive, only to come out the following week looking like the 'Fiasco' from Cleveland in an embarrassing home loss to the Arizona Cardinals.
Fool me once, shame on you. Fool me twice, shame on me.
No, I don't trust Weeden as far as I could throw him. In my opinion he's not the answer, with a better option at QB the Cowboys could actually go better than .500 and run away with the division and position themselves comfortably playoffs-wise in the Conference.
Here's how it's done.
(What did you all think? I was gonna sit around crying over injuries. Injuries are part of the game, you have to deal with it)

Hear me out, trade for Robert Griffin III - RG3. Yes you heard me: all Jerry Jones has to do is trade for RG3. The talented former first round pick, labelled a bust in Washington (due to poor coaching decisions in my opinion on the part of both Mike Shanahan and Jay Gruden have been his undoing) is languishing as the third string in Washington behind Kirk Cousins and Colt McCoy, clearly system QBs.
RG3 does not fit this system in Washington obviously, so why not ship a conditional fourth or fifth round pick to the Redskins for the former Baylor star? A return home to the state of Texas, a change of scenery with the Cowboys.
Playing and running behind that awesome offensive line, throwing to his old Baylor teammate WR Terrance Williams and 'Dez' when he returns, in addition to Witten and Beasley, puts RG3 in a position to shine again, with no additional pressure to try and do too much, like in Washington.
A 'crash course' on the offence over the next two weeks, while Weeden holds the fort, gets the Cowboys to the bye week. That's three weeks to learn the modified playbook, and then unleash him on the Patriots along with Weeden in week five to be a different dynamic to that impending slugfest with Tom Brady and the "Cheatriots".
Allow RG3 to hold the reins until Romo is back under centre, then return him to second string to fully learn the offence. This move also makes sense for the future, as you now have Romo's heir apparent, apprenticing for a year or two waiting in the wings.
Or we could sit around on Sunday's cursing the 'football deities' spilling beer and breaking flat screens.
It's your call Cowboy Nation. Me, I'm calling Jerry now!
Now I know RG3 may be out of the question for numerous reasons, including his salary and salary cap hit for next season of $16.25 million which may be the deal breaker.
Here are five other available free agent QBs (in no particular order) that are an upgrade for the Cowboys right now:
1 Christian Ponder. The former Minnesota Vikings starter was cut by the Oakland Raiders after the pre-season and remains unsigned. It was a bad sign, sure, that Ponder couldn't beat out Matt McGloin for the back-up job to Derek Carr. Ponder does have plenty of experience as a starter and is comfortable playing in a system that relies on its running game.
2 Matt Flynn. The journeyman back-up quarterback was released by the New York Jets but has experience replacing an injured star in his stints with Green Bay. If the Cowboys need an experienced back-up now behind Weeden, Flynn would be a decent option.
3 Tim Tebow. OK, so maybe Tebow wouldn't be a realistic option to be the Cowboys' starting quarterback in Romo's stead. But if this is going to be a run-first team without Romo and Dez Bryant, why not just add a quarterback who can run? Plus God is a Dallas Cowboy, so it makes sense.
4 Josh McCown. The Cleveland Browns quarterback has yet to be cleared after suffering a concussion in Week 1. However Johnny Manziel's performance in Week 2 against Tennessee just might have made McCown expendable in Cleveland. It would leave the Browns lean at quarterback, with recently signed Austin Davis the only other passer on the roster, but it would at least be worth a call.
Or, maybe Jerry Jones should just ask Pettine if Manziel is available. (Relax, I'm only kidding)
5 Renaldo Dorsett. Yes my colleague from The Tribune. Once he gets express written consent from his fiancé I'm sure something can be worked out. Dorsett has all the tools and the pedigree, being 'game hat' and 'clipboard holder' for Tim Couch at the University of Kentucky for four years. Renaldo knows the game. His success locally in the CFAL and BFFL proves he can win, and behind that 'humungous' offensive line in Dallas he can only succeed.
The only drawback with Renaldo Dorsett at QB for the Cowboys is his love and loyalty to the Miami Dolphins. There's no guarantee he won't throw a key game or two to leave us out of the playoffs feeling like the Dolphins usually do, since misery loves company. He'd definitely be benched November 22!
Until next week, "May all your balls land fair and out of the rough".
• Naughty presents 'Mischief and Mayhem in da AM' from 6am to 10am, Monday to Friday and 'The Press Box' sports talk show on Sunday from 10am to 1pm, on KISS FM 96.1. Comments and questions to naughty@tribunemedia.net