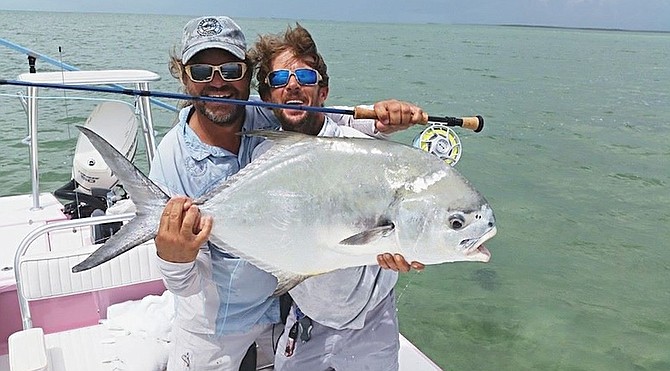 THE best Wahoo fishing spots in The Bahamas are on "the edge".
The edge consists of a hump or drop-off, ranging from 100 to 1,000 feet of water.
The shallower waters will contain more Barracuda. The lures should be trolled from shallow to deep and vice versa to give the illusion of bait fishing swimming on and off the ledge.
There are also a lot of hungry sharks lurking so be sure to get your fish in the boat as fast as possible. If you are trying to test your skills as an angler, the best place in the Bahamas to catch a world class Wahoo of 100lbs or more is in the southern Bahamas such as San Salvador, Cat Island and Long Island.
Wahoo season normally starts in October and remains active until March and is one of the most exciting seasons in the Bahamas.
Keep in mind that Wahoo migrate from south to north, so in the early part of the season you need to look at the southern Bahamas islands while in mid-season (end of November) islands like Eleuthera, Abaco, New Providence and Exuma will be very active.
Bimini and Grand Bahama will wind down the season, but with their close proximity to the Gulf Stream the fish bite can change overnight.
Keep checking the Bahamas Sport Fishing Network (BSFN) expert page for fishing reports throughout The Bahamas: this will be very helpful in tracking the "hot spots" and providing advice on gear and fishing methods being used.
For a sample of the spectacular fishing to be had in The Bahamas, expert advice, tournament dates and results, informative features and photo galleries visit the BSFN page at tribune242.com or www.bsfn.biz.
BSFN slideshows can be viewed on USA Today's website in the Travel section at experience.usatoday.com.