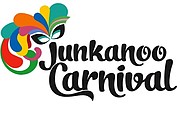 THE Bahamas National Festival Commission is looking for craft and food vendors for this year's Bahamas Junkanoo Carnival in Nassau.
Vendor applications are now available at the BNFC's head office located on the 4th floor of the BAF Financial Centre on George Street and Navy Lion Road.
Booths are available from May 5-7 in Da Cultural Village at Western Esplanade and May 6 at Clifford Park for the Music Masters finals and mega concert.
The fee for booth space for craft merchants is $300 and $450 for food vendors. The deadline to apply is April 8.
The number of vendors in each category of craft and food vending will be limited in order to provide greater diversity and variety to the festival's offerings, official said in a press release.
All vendors are required to provide proof of VAT registration. Food vendors must have a food handlers certificate, valid health certificate and an occasional business license.
"The vendors are important to the festival because they give our guests, local and international, a taste of our islands. Whether it is a taste of Abaco or Long Island, all of our islands are represented. We get a chance to show off our arts and crafts and are able to sell these to our visitors so people from all around the world and all walks of life can carry a piece of the Bahamas with them wherever they go. It is important for our vendors to be there to help stimulate our local economy," said Adrian Thompson, BNFC events and logistics manager.
In addition to craft exhibitors and food vendors, the exciting three-day event will include live music, games and activities for all ages, cultural demonstrations, and much more.
Interested vendors can contact the main BNFC office at 356-2100 for more information.