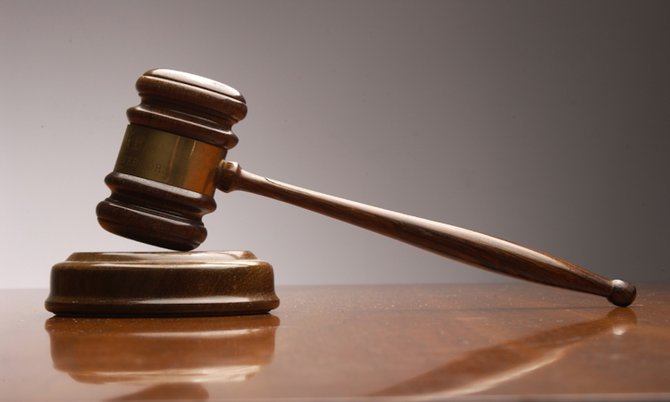 By LAMECH JOHNSON
Tribune Staff Reporter
ljohnson@tribunemedia.net
A JUDGE has deferred her decision on whether she will impose the death penalty on three men convicted of murdering an American sailor as he tried to prevent two women visitors being robbed.
Justice Indra Charles adjourned her decision to May 5 after she heard the last submissions yesterday from counsel for Anton Bastian, 21, and 23-year-old Marcellus Williams concerning their role in the events that led to Kyle Bruner's fatal shooting on May 13, 2013.
Roberto Reckley and Walton Bain, respective lawyers for Bastian and Williams, argued that the circumstances of the case did not warrant the imposition of the discretionary death penalty when balanced against their clients' ages, lack of antecedents, reasonable prospects for reform and other factors outlined in probation and psychiatric reports that were presented to the court.
At an earlier hearing on March 8, Nathan Smith, lawyer for 22-year-old Craig Johnson, made similar arguments to the court. He further noted that that the "right to life" was one of many factors the Privy Council - the country's highest court of appeal - had set out for judges to consider, the others being, but not limited to, the extremity of the murder, the question of the convict's ability to be reformed, and whether or not justice could only be met through death of the convict.
Johnson, Bain, Williams and 30-year-old Jamaal Dorfevil denied having any involvement in the armed robbery and the killing of Bruner, who was shot in the neck as he tried to help two women who were being mugged by two armed men.
At trial in November last year, they testified that they were at home on the early morning in question and had been lied on and assaulted by the police, who produced videotaped interviews of Johnson, Williams and Dorfevil taking officers through the crime scene.
The jury heard evidence from Sean William Cannon, a first mate aboard the Liberty Chipper sailboat, who witnessed the shooting and later identified Johnson during an identification parade.
The Crown also submitted the police statement of another witness, Delano Smith, which implicated the remaining accused men concerning the crimes.
The jury returned unanimous guilty verdicts for Johnson, Bastian and Williams for Bruner's murder. The three men were further convicted with Dorfevil on two counts of armed robbery as they were alleged to have accosted two women while armed with a firearm, robbing one of $150 cash, her $3,000 handbag and the other of cash, a handbag and an iPhone.
Dorfevil was represented by Sonia Timothy who yesterday asked the court to impose no more than six years imprisonment for his minimal involvement in the matter based on the evidence.
A fifth accused, 21-year-old Leo Bethel, had all charges discontinued against him by way of a nolle prosequi within moments of Justice Charles concluding her summation of the evidence. Ian Cargill represented him.