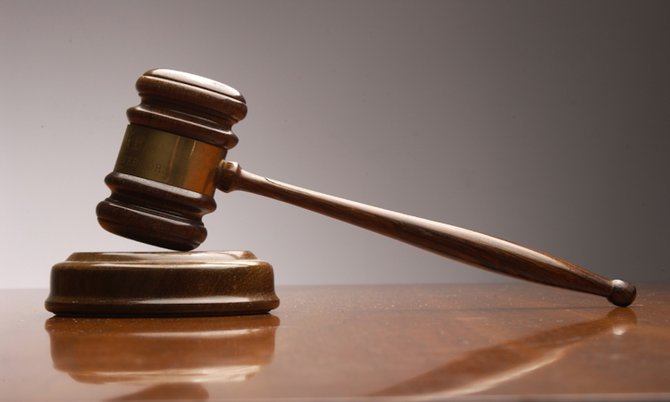 By LAMECH JOHNSON
Tribune Staff Reporter
ljohnson@tribunemedia.net
A JURY is expected to deliberate on a verdict today in the case of a man alleged to have a role in a gunpoint chain snatching.
The nine-member panel heard closing addresses from Crown and lawyers for the accused in the trial of 22-year-old Ilano Noel who faces a charge of armed robbery and receiving concerning a holdup on June 10, 2013.
Devon Rolle, alleged victim of the hold up, testified before Justice Guilimina Archer that on the day in question, he was approached by three men, one of whom held a gun to his head as he was stripped of a chain and robbed of his wedding ring, a cellular phone and cash taken from his pocket.
Rolle said he identified Noel nine days later to police in an identification parade as one of the culprits, but not the armed gunman.
Noel, who denies the allegations, testified that he was in police custody on June 19, 2013 but that he was the seventh numbered participant of the line up and that Rolle had not picked him out.
A photograph of the stolen phone was produced at trial but not the chain, which was lost in police custody.
Noel's lawyer, Glendon Rolle, told the jury yesterday that there were too many inconsistencies with the prosecution's witnesses.
"All of the (police) officers who came on the witness stand made mistakes and they all admitted that the participants in the ID parade did not share like characteristics to the accused," Rolle stressed.
He also stressed that because of the poor quality of the image taken by police, "the complainant could not identify this as being his chain."
Rolle said his client's two defence witnesses, Cleon Fulford and Marcian Bullard, both participated in the parade as well and said that Noel was not identified.
Crown representative Algernon Allen II, in response, told the jury not to be distracted by the accused's lawyer as "the Crown has never said Noel held that gun but we say he actively participated and that is armed robbery."
"And we say he was identified by Rolle as Noel held number six as Rolle and Inspector Deborah Thompson said," the prosecutor said.
The prosecutor also said Fulford has a prior conviction for stealing and giving false testimony.
The jury will be excused to deliberate after Justice Archer's summation of the case.