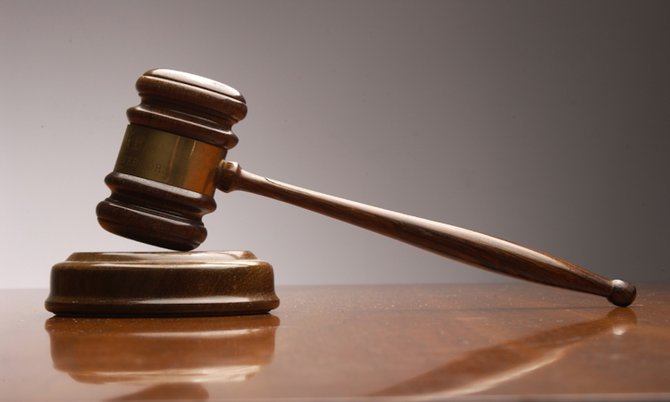 By DENISE MAYCOCK
Tribune Freeport Reporter
dmaycock@tribunemedia.net
A 61-year-old man will serve six years in prison after being convicted of burglary and stealing from a home on Wednesday. He pleaded guilty to the charges, bringing his trial to a speedy end.
During the second day of the trial in the Supreme Court, Frederick Antonio, 61, decided to change his plea from not guilty to guilty. He was not represented by counsel.
Justice Estelle Gray-Evans, the presiding judge, then instructed the jury of seven women and two men to return a verdict of guilty by a unanimous vote of 9-0.
She told jurors that while they may not have expected the trial to end so quickly, sometimes matters take another course.
She explained that in the normal course of events, they would have heard from witnesses, the prosecution, and maybe the accused but that sometimes it doesn't always happen in that order.
"He has pleaded guilty… and so I am now going to direct you to return a unanimous guilty verdict on each of the counts," she told them.
On the charge of burglary, Antonio pleaded guilty to breaking into the home of Horatio Statescu in the Diamond by the Sea area sometime between 10pm on May 17 and 2.50am on May 18, 2015.
He also pleaded guilty to stealing a set of Ford keys, the property of Mr Statescu on the same date, time and place.
According to the particulars, Antonio broke into the home of Mr Statescu, who was awakened and discovered him in his home, and fled with the man's car keys.
After the jury returned the guilty verdicts and before passing sentence, Justice Evans asked prosecutor Neil Brathwaite his recommendations on sentencing.
The prosecutor recommended a six-year sentence on each count.
Justice Evans informed Antonio that he was convicted of the charges, and sentenced him to six years on both counts to run concurrently from April 6, 2016.
She thanked the jury for their service and dismissed them.