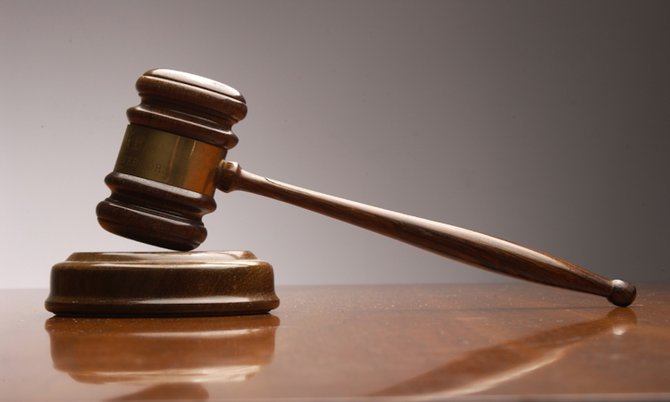 By LAMECH JOHNSON
Tribune Staff Reporter
ljohnson@tribunemedia.net
THE Crown's application to have an abetment to murder trial proceed in the absence of one of two accused men must be supported by legal submissions, a judge said on Friday.
Justice Milton Evans is the new presiding trial judge in the case of Stephen "Die" Stubbs, 40, and Giovanni Roberts, 33, who are scheduled to stand trial on April 18 concerning their alleged involvement in a double murder in September 2011.
Justice Indra Charles initially presided over the matter involving Stubbs and Roberts but has since been transferred to civil cases before the Supreme Court.
Roberts has not appeared in Supreme Court for a number of status hearings since 2014 and the case was substantively adjourned to April 18, 2016.
The prosecution, relying on section 115 of the Criminal Procedure Code (CPC), sought to have the matter proceed in the absence of the accused.
However, Stubbs' lawyer, Krysta Mason-Smith, objected to the application on the basis that the application was being made near the scheduled day for trial despite the Crown being aware that Roberts had been absent since 2014.
Ms Mason-Smith also argued that the referred section of the CPC only applies to a defendant who absents himself mid-trial or after the trial has commenced.
The defence lawyer suggested that the only way this matter can continue is if there is severance, as not doing so and allowing the application would prejudice Stubbs.
She also noted that, possible severance aside, the absent co-accused who is unrepresented still has constitutional rights that could not be overstepped. 
The points were acknowledged by Justice Evans, who did not want to give a rushed judgement on a critical legal issue.
He instructed prosecutors Ambrose Armbrister and Viola Barnett to supply the court and defence counsel with written submissions by Monday. A full hearing on the issue will be heard two days later.
Stubbs and Roberts, both of Ridgeland Park, face a charge of abetment to murder, which they denied when they were formally arraigned in the Supreme Court in December 2012 before then Senior Justice Jon Isaacs.
It is alleged that the two aided and abetted the murders of Jamacio Jones and Clayton Smith on September 15, 2011.
Jones and Smith were found in a white Maxima in the middle of the road in Ridgeland Park with gun shot wounds. Smith, who was shot in the back of the head, died at the scene while Jones died of his injuries in hospital two days later.
Charisma Romer appeared with Ms Mason-Smith in Friday's hearing.