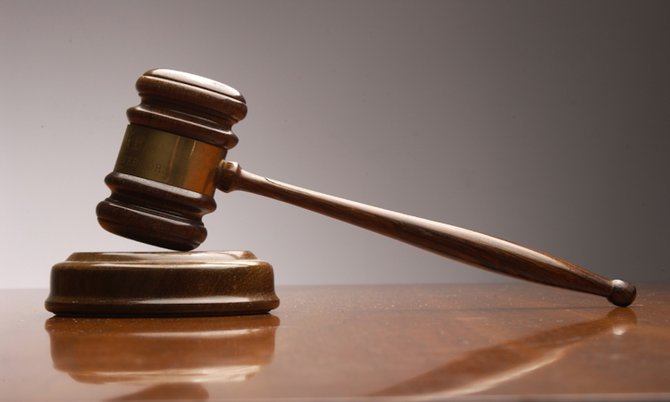 By LAMECH JOHNSON
Tribune Staff Reporter
ljohnson@tribunemedia.net
FORENSIC pathologist Dr Caryn Sands told a Supreme Court jury yesterday that it is possible for a murder victim to speak coherently within moments of receiving a fatal injury.
Dr Sands testified that the gunshot wounds Elroy Wilson received which caused his death would not have resulted in immediate unresponsiveness.
Jamal Morley, 39, is on trial before Justice Vera Watkins accused of murdering Wilson on March 4, 2011.
Wilson was found semi-conscious by police with gunshot shots to the stomach and upper left side of his back. He was taken to hospital by ambulance, where he died a few hours later while undergoing surgery.
An autopsy was performed on Wilson on March 14.
The jury heard testimony from Supt Perry Clarke, one of the first officers on the scene of the shooting, who said that he went to the scene around 9pm and saw Wilson on the ground.
Wilson, when probed on how he was injured, replied: "Gargamel shoot me."
When asked who Gargamel was, Wilson said "Mel Morley" before he pointed east to the alleged killer's residence.
Supt Clarke said that he continued speaking to Wilson, but he lost consciousness before the ambulance arrived.
Dr Sands told prosecutor Laneil Williams yesterday that there was no indication that Wilson was shot at close range. The first injury she explained was on the right side of Wilson's diaphragm.
She said the bullet went through the diaphragm, into the liver and through the right atrium just below the heart before exiting Wilson's back.
The second wound, she said, was the result of a bullet entering below Wilson's rib cage on the right and exiting through the back.
Some 500 ml of blood collected in the chest cavity, the jury heard.
"Would a person, in those circumstances, be able to speak?" the prosecutor asked.
The pathologist said "yes" and was asked how long would it take before loss of consciousness.
"The time to loss of consciousness depends on how quick blood loss is but it is usually within a few minutes," the jury heard.
Keith Seymour, Morley's lawyer, asked Dr Sands if the wounds gave any indication that they came from the same gun.
"I can't say," the pathologist said.
"So it could come from two guns?" the lawyer probed. Dr Sands said yes.
Mr Seymour asked Dr Sands if the wounds Wilson sustained would not have caused immediate unconsciousness.
"These are not the type of wounds that would cause him to be immediately unresponsive," the witness said.
"Could he speak to the point of being coherent while losing oxygen?" Mr Seymour further probed.
Dr Sands reiterated that it was dependent on the speed of blood loss but that he person would be coherent immediately after being shot as Wilson was before eventually becoming unresponsive minutes later.
The case resumes today before Justice Vera Watkins.