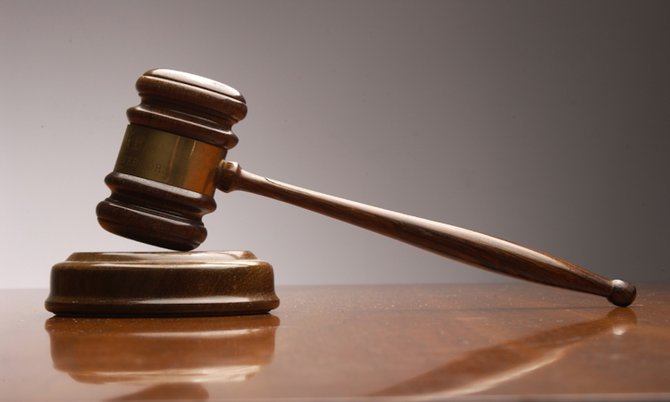 By LAMECH JOHNSON
Tribune Staff Reporter
ljohnson@tribunemedia.net
AN insurance advisor told a Supreme Court jury yesterday that a former board member at the Bahamas Electricity Corporation struck a deal that allowed him to receive a third of some $600,000 as a paid informant for a French company seeking to obtain the New Providence Expansion Phase Two contract with BEC.
Witness Mark Smith received immunity from the prosecution for his role in an Alstom SA/BEC bribery scheme. He told the nine-member panel that his father's company, Burnside International, became involved with a supplies company before 1998 that would ultimately be courted by ABB Generacion for information that would help its bid to obtain a contract from the Bahamas government for BEC.
"Just before 1998, I worked with my father Theodore [Teddy] Lewis Smith at Burnside International," the Middleton, Colorado resident said.
"I was a purchases agent for his company and at the time I was purchasing engines for Burnside International. My father was doing business with Caribbean Supplies Bahamas Ltd (CSBL)," Mr Smith added, further noting that the latter company was operated by Fred Ramsey.
He said that CSBL went to local businesses collecting orders for various equipment purchases, brought them to Burnside International who then facilitated the purchases and import of the items where CSBL would clear and deliver the ordered merchandise.
"Who did you do business with?" Crown prosecutor Garvin Gaskin asked.
"I did business with Fred Ramsey and he also had a sales person by the name Desiree Ramsey," the witness said.
Smith continued his testimony that he received information from his father, which led to a telephone and subsequent face-to-face conversation with Ramsey in his father's presence.
"At that time I was told they approached ABB Generacion's Jose Rodriguez, to help ABB obtain a contract being tendered, I believed it was DA-11. That DA-11 was for the Bahamian Electricity [Corporation] known as BEC," Smith said.
"Once I found out about that, my father and Fred Ramsey negotiated a contract. It was a consultancy agreement between Burnside International and ABB," the court then heard from the witness.
Mr Smith told the jury that Ramsey was a director on the board at BEC and would gather information for ABB to supply his father with as ABB Generacion was seeking to gain any advantages over bidding competitors for the DA-11 project.
"I would then forward it on to Mr Jose, whatever information they requested. ABB got the contract and Burnside (International) was the middle person," Smith said.
The jury heard that the trio each agreed to a one-third payment of some $600,000 at the time.
"I picked up a physical cheque that we deposited to Bank Atlantic in an account we helped Ramsey set up," the investment advisor testified.
"You spoke about Mr Ramsey thus far, if you were to see him again would you be able to recognise him?" the prosecutor asked.
Smith said Ramsey was seated in the prisoner's dock.
Ramsey, 79, is on trial before Justice Bernard Turner on four counts of conspiracy to commit bribery and 14 counts of bribery allegedly committed between 1999 and 2003. He pleaded not guilty to all charges read to him prior to the commencement of trial as he did earlier in January during a formal arraignment in the Supreme Court.
The allegations are related to a widespread scheme involving tens of millions of dollars in bribes to countries around the world. They were brought to light in 2014 in a US Department of Justice report which said that French power company Alstom SA [formerly ABB] allegedly paid more than $300,000 to a BEC board member to influence contracts to a French company between 1999 and 2003.
Ramsey is on $40,000 bail and is represented by Wayne Munroe, QC and Tommel Roker.
Mr Gaskin, acting director of public prosecutions, is prosecuting the case with the assistance of Cordell Frazier.
Mr Gaskin asked Smith if he had "any direct connection with the consultancy agreement." Smith said he did.
"My father passed away in 1999 and the project [DA-11] was not totally completed. Jose Rodriguez asked me to set up a meeting with Fred Ramsey," the court heard.
The meeting with him, Ramsey and Rodriguez, he added, occurred in Ramsey's insurance office.
The meeting concerned ABB's desire for a reduction in a penalty the Bahamian government was levying against them.
"He [Ramsey] was to use his influence to get the penalty lowered and we'd get a percentage of the savings from the percentage, both Mr Ramsey and myself," the witness said.
Their deal continued as before where Ramsey passed on what information he managed to obtain and Smith would relay this to ABB.
"Who signed the [consultancy] agreement with ABB?" Mr Gaskin asked.
"I did," Smith said.
The witness - and the jury for their viewing - was shown a number of documents contained in a bundle of records obtained from the US Department of Justice through the Mutual Legal Assistance Treaty as testified by Director of Legal Affairs Antoinette Bonamy.
The records concerned wired transactions to Smith's consultancy firm in Florida and subsequent deposits to Ramsey's US account.
Smith also told the jury that Ramsey's 50 per cent cut of a $199,000 cheque was reduced as Ramsey had owed Burnside International some $25,000 for prior services, to which Ramsey did not object.
Legal issues then arose when Smith began to answer a question posed by Mr Gaskin on whether he had further contact with Rodriguez of ABB Generacion.
The jury was excused until Wednesday at 11am.
Prior to Smith taking the stand, the jury heard evidence from Ms Bonamy.
Concerning the current case before the courts, the witness said that she became involved in December 2014 on the instructions of the attorney general following information in the public domain "that could impact one of our public bodies, BEC."
Taking into the account the information, officials used a provision in the Mutual Legal Assistance Treaty (1990) between the United States and the Bahamas allowing the respective countries to assist each other in the investigation, prosecution and suppression of criminal activities.
The Office of the Attorney General made two requests from the US government, in January and April 2015, for further information and documentation that would aid their investigation.
"In response to our request, we received information from the Department of Justice, the Criminal Fraud Section. We were also advised there was a witness who would lend further assistance subject to certain immunities," Ms Bonamy said.
She said the Crown received a bundle of documents not limited to emails, invoices for payments, bank reconciliation statements and a consultancy agreement.
Mr Munroe asked the witness if Smith had immunity in both the United States and the Bahamas. The witness said "yes" and also said these were in writing.
She was asked if the Crown had requested banking information of Ted and Mark Smith who were business associates of Ramsey. The witness said no.