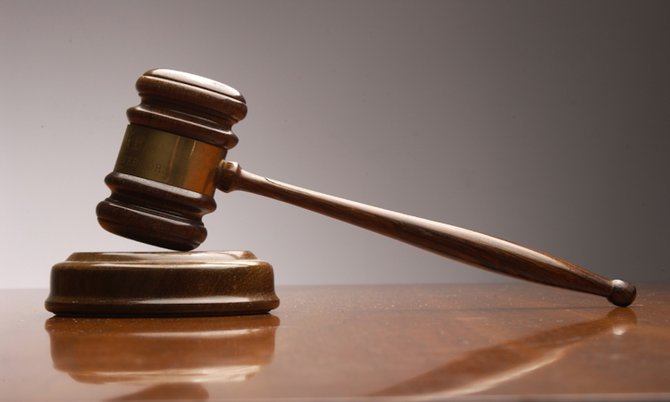 By LAMECH JOHNSON
Tribune Staff Reporter
ljohnson@tribunemedia.net
SIX months after bringing charges against a lawyer who denied accusations of witness intimidation and obstruction of justice, the Crown was compelled to concede yesterday that the charges were a nullity.
Attorney Tai Pinder, along with Theresa Larrimore and Rosalee Lightford, appeared before Chief Magistrate Joyann Ferguson Pratt concerning charges laid against them under section four of the Justice Protection Amendment Act.
A preliminary point was argued by defence attorney Murrio Ducille that the charges against the trio were not only out of time but that the section under which they were charged never existed at the time of the charges were laid.
Ambrose Armbrister, Crown respondent, conceded the legal points.
As a result, the chief magistrate declared the charges against them null and void.
Last October, Pinder, 35, was arraigned with Lightford, 77, before the chief magistrate.
It was alleged that Pinder abetted "the obstruction of justice" when she, on June 20, 2015, purposely aided the intimidation of Rashad Rogers and Mario Bain for the purpose of coercing them into not testifying in a criminal trial.
She was accused of abetting Lightford, who was charged with conspiracy and obstruction concerning the two witnesses.
Lightford's son, 53-year-old Charles Larrimore, was charged with aggravated assault and obstruction. It was claimed that he attacked and obstructed Cpl 2422 Ward while the officer was attempting to carry out his duties to arrest his mother. He is on trial.
All three pleaded not guilty to the allegations and were granted $7,500 bail with no objection from police prosecutor ASP Clifford Daxon.
The following day, Theresa Larrimore, 50, of Tall Pines Road, was arraigned on two counts each of conspiracy to commit obstruction and obstruction of justice. She denied the allegations.
It was alleged that on March 2015, she "obstructed justice" by intimidating Rodgers and Bain from giving evidence in a criminal case.
It was further claimed that she allegedly conspired with others on June 20, 2015 with a plan to further frighten Mr Rodgers and Mr Bain.
She was granted $5,000 bail.
Yesterday's occurrence was not the first that the Crown was compelled to concede that charges were brought against individuals that did not exist in law at the time of arraignment.
On November 11, 2015, five men who denied being members of a gang were arraigned in Magistrate's Court and faced up to 20 years in prison if convicted of the criminal offence.
Delanzo Cartwright Sr, 37, his 19-year-old son Delanzo Cartwright Jr, along with Deron Neely, 27, Rashad Laroda, 25, and 18-year-old Devonte Burnside were the first to be charged under the anti-gang law after the government amended the Penal Code in 2014 to make it illegal to be affiliated with gangs.
However, the amended act was not officially gazetted until November 12, 2015, according to an Office of the Attorney General and Ministry of Legal Affairs document obtained by The Tribune.
Prosecutors later dropped the charges against the men after Justice Bernard Turner, on December 10, revealed that nothing had been placed before the courts as to when the law change was to come into force. He called this a "fatal flaw".
He made the revelation when he decided to free one of the men, Neely, on bail.
Mr Ducille and Damian Gomez, QC, represented Pinder in yesterday's proceedings.
Lightford was represented by Philip Hilton and Larrimore by Mr Ducille.