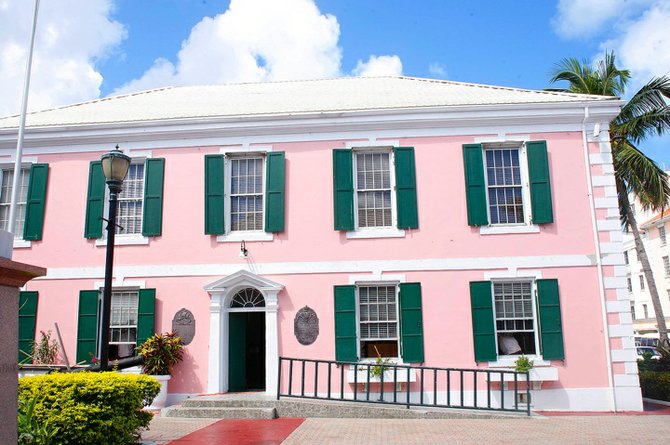 By KHRISNA VIRGIL
Tribune Staff Reporter
kvirgil@tribunemedia.net
ALL Bahamians who registered to vote for the 2012 general election are eligible to participate in the upcoming gender equality vote, which is expected to take place in about six weeks, according to Parliamentary Commissioner Sherlin Hall yesterday.
These people need not re-register but should bring a passport or voter's card on June 7, referendum day.
However, those who are newly eligible to vote because they turned 18 following the last general election are urged to register by May 25, as this is when the referendum register will close, Mr Hall said.
In the meantime, he said, the process of selecting returning officers for the 38 constituencies throughout the country is now underway. They will select the presiding officers for the more than 500 polling divisions in the country, Mr Hall said.
When asked about the government's budget for this event, Mr Hall said he could not say just yet, but that it would be announced at a later date.
There are 178,500 voters currently on the register. However, the parliamentary commissioner said this number is expected to fluctuate as officials remove people who have died since 2012.
Prime Minister Perry Christie, earlier this month, declared that the time had come for men and women in the country to enjoy the same rights in the Constitution.
Mr Christie at the time stressed that the referendum did not propose radical change, pushing back against what he called "false rumours or incorrect information."
He stressed that the controversial fourth constitutional amendment would not lead to same-sex marriage. The proposed change seeks to update Article 26 of the Constitution to outlaw discrimination based on sex. He also pointed out that because the upcoming vote is a constitutional referendum, the people's choice was final.
The House of Assembly and Senate passed all four bills last month.
Bill one as written would give Bahamian women who are married to foreign men the right to pass on their Bahamian citizenship to any child of that union no matter where that child is born.
The Constitution currently says that only Bahamian male citizens by birth have that right.
Bill two as written would allow a Bahamian woman married to a foreign man the right to secure for her husband the same access to Bahamian citizenship as a Bahamian male has in relation to his foreign wife.
Bill three would grant any unmarried Bahamian man the right to pass on his Bahamian citizenship to any child he fathers with a foreign woman with proof of paternity.