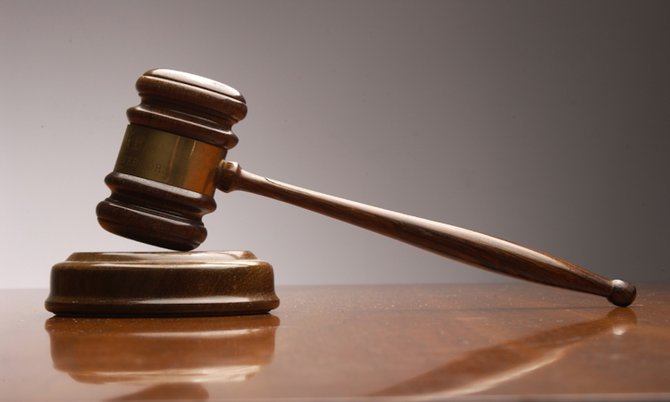 By LAMECH JOHNSON
Tribune Staff Reporter
ljohnson@tribunemedia.net
A MAN who received immunity from the prosecution for his role in an Alstom SA/Bahamas Electricity Corporation bribery scheme took offence at being labelled a conman by the lawyer for accused bribe taker Freddie Ramsey.
American Mark Smith continued testimony on Friday morning, when he was cross-examined by Wayne Munroe, QC, on the extent of his involvement in the Alstom/BEC bribe scandal and Ramsey's denial of involvement.
Mr Munroe asked for the witness to be shown an email he received from the French company Alstom, formerly ABB Generacion, concerning the Prime Minister's Office's purported acknowledgement of receipt of ABB's letter to then Prime Minister Hubert Ingraham.
Smith confirmed he had received an email from the company but said he was not given a copy of the letter.
He agreed to a subsequent suggestions that ABB Generacion used the Spanish Ambassador to gain access to the Prime Minister and that Ramsey did not use his influence to facilitate the meeting.
"That would be a good thing to pay someone a bribe, correct?" Munroe asked. Smith agreed but noted that the decision to facilitate such arrangements was up to Ramsey.
"I left matters on his side to Mr Ramsey and I just passed information back and forth," the jury heard.
"Were you aware Mr Ramsey, unlike you, wasn't given the priviledge of putting together his records but was the subject of a search warrant?" Mr Munroe asked.
"I'm not aware," the witness said.
Mr Munroe suggested to the witness that he was a conman who took information and made more of it than it was worth.
"I take offence to that," Smith said.
"You can take offence as much as you like. What is your answer?" Mr Munroe asked.
"My answer is it's not true," Smith said.
Smith has received immunity from the prosecution notwithstanding his admission that he accepted a cut of hundreds of thousands of dollars to relay to Alstom SA information gathered by an insider to the tendering process that would bolster the French firm's chances of winning the contract bid over its South Korean rival, Hanjung.
Smith alleges that Ramsey, 79, struck a deal that allowed him to receive a third of some $600,000 as a paid informant for the French company.
Ramsey is currently on trial before Justice Turner on four counts of conspiracy to commit bribery and 14 counts of bribery, allegedly committed between 1999 and 2003. He pleaded not guilty to all charges.
Ramsey is on $40,000 bail and is defended by Mr Munroe, Tommel Roker and Bridgette Ward. Garvin Gaskin, acting director of public prosecutions, is prosecuting the case with the assistance of Cordell Frazier.
The jury previously heard from Smith that Alstom SA had written letters intended for Mr Ingraham and then Deputy Prime Minister Frank Watson as the company wanted BEC officials to reconsider the bid it felt was going to be rejected.
A response had been given by Patrick Hanna, BEC's assistant general manager, in December 2000, that the company's letters were not only inappropriate but were also in breach of the terms of the bidding process where they risked their bid being rejected outright.
Mr Munroe, on Friday, asked Smith if he was "personally aware Mott McDonald, consultant to BEC, were in contact with ABB all along".
"I'm sure they were," Smith said.
Mr Munroe suggested to the witness that he was also aware of communication between the Inter-American Development Bank and ABB based on a letter addressed to then Minister of Finance William C Allen.
Smith said yes.
"Is there a draft preceding that letter?" Mr Munroe asked.
"Not to the best of my knowledge," the jury heard.
"A part of ABB's bid involved a Spanish company, yes?" Munroe asked. Smith said yes.
"Did you have any personal information about communications between the Spanish official and ABB?" Ramsey's lawyer probed. Smith said he did not.
"So they wrote and spoke to any people without advising you?" Mr Munroe asked.
"Yes," Smith said.
"You nor Ramsey had expertise in power generation did you?" the lawyer then asked. Smith said no.
"Did you advise them to write to the Deputy Prime Minister?" Mr Munroe asked.
"It's been so long I can't remember," the jury heard.
"Did you tell them the decision was to be taken by Cabinet and Mr Watson was responsible for it?" Ramsey's lawyer asked.
"I cannot recall," the witness said.
"Do you recall rendering any assistance to ABB to the acquisition of the DA-12?" Munroe then asked.
"A lot of the conversation with Abel (Santamaria) and (Jose) Rodriguez were about certain meetings I was told about by Mr Ramsey," Smith stressed.
"Looking back in hindsight, the production of proof of this would mean we don't just have to believe you," Mr Munroe suggested. Smith agreed.
The trial resumes on Monday.