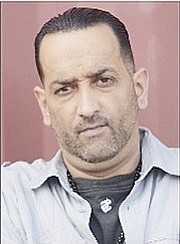 By Inigo 'Naughty' Zenicazelaya
THE NFL Draft is on Thursday night, and after doing some hefty research, here's who I think my Cowboys are going with.
Taking into account the two monster trades for the first and second picks in this year's Draft - and the resulting fallout - it's obvious at this point that both the Rams and the Eagles are taking quarterbacks (Goff and Wentz in that order.)
Due to the reshuffling as a result of the trades, the Cowboys will be presented with quite a dilemma.
Eenie, meannie,
miney, moe
Corner back Jalen Ramsey (Florida State University), defensive end Joey Bosa (Ohio State University) and running back Ezekiel Elliott (Ohio State University) will all be available at the No 4 spot in which the Cowboys currently reside, barring a trade.
Recent suspensions to defensive ends Randy Gregory and DeMarcus Lawrence for the first four games in addition to it being a position of need for Dallas, scream Bosa. However, unless it's a really good 'poker bluff', I believe the Cowboys' brass when they say they aren't sold on Bosa. Therefore he's not the one.
All-American Ramsey can play both cornerback and safety, both extreme positions of need for Dallas. If Ramsey is not snagged by the San Diego Chargers with the third pick, it's a no-brainer for the Cowboys at four ... or is it?
Cowboys owner Jerry Jones is rumoured to be enamored with Elliott. It makes sense on multiple levels taking Elliot, despite our glaring defensive needs.

Let's be honest, the Cowboys offence flourished in the running game in 2014 and to a lesser extent in 2015, considering there was no DeMarco Murray. Darren McFadden played admirably, but at this stage of his career, he's no Ezekiel Elliott. Elliott allows the offence to go back to the formula which made it click and produce points, not mention a spot in the post-season circa 2014.
Behind the best offensive line in football, Elliott would be a perfect fit. The statistical numbers could be huge, and 'Zeke' protects a now very fragile, veteran quarterback Tony Romo, as he's an excellent pass blocker and receiver out of the back field.



One last fact to ponder: an offensive unit with an elite offensive line and Elliott considered the most talented running back to come through the NFL Draft since Adrian Peterson according to the 'experts' running behind it, throw in McFadden and recently signed Alfred Morris and the Cowboys have a 'three headed monster' at running back quite capable of grinding out the 'four minute offence' in the fourth quarter, keeping the defence safely off the field, while running out the clock.
There's tons of defensive talent to be had with the team's other eight picks. The window for Romo on offence is closing, add in the fact that the owner wants to re create the 'triplets' (Aikman, Smith and Irvin) that brought the franchise three Super Bowl victories in four years in the '90s and my gut feeling says Elliott at No 4 but I will be happily 'disappointed' if Ramsey is the consolation prize.
Brady busted and
benched ... finally
Speaking of prizes, as I'm typing the sports tricker running across the bottom of the screen says "Brady appeal denied, four game suspension to stand".

There is a God, and as Bahamians say "God make ugly, but he don't like it". At least for four games He doesn't.
I'm ecstatic as I type; I can only imagine the look on the face of my broadcast colleague on 'The Press Box', Ricardo Wells, and I can't wait to hear what he's got to say on this one.
That can wait until Sunday. I've got a special bottle of 60-year-old Jack Daniels that I'm about to open, to accompany the hand rolled Graycliff Cuban cigar that I'm about to light up to celebrate this very suspension that I knew was coming eventually.
Patriots fans, no need to worry. Lowe's has 'depends' in abundance; you can stock up now, and then get to practicing saying 'GAROPPOLO'.
While I enjoy my Jack Daniels and cigar, let's have a look and see what great sports feats occurred on April 26.
On this day in
sporting history
1905: Cubs' Jack McCarthy becomes only major league player to throw out three runners at plate in one game. All were ends of a double play.
1912: First homerun hit at Fenway Park (Hugh Bradley, Red Sox)
1931: Lou Gehrig hits a home run but is called out for passing a runner, a mistake which costs him the American League home run crown. He and Babe Ruth tie for season.
1935: Frank Boucher is given NHL's Lady Byng Trophy for sportsmanship, permanently for winning it seven of 11 years.
1941: A tradition begins - first organ at a baseball stadium (Chicago Cubs)
1950: Last horse race at Havre de Grace track in Maryland is run.
1950: University of Miami ends William and Mary straight tennis match victories at 82.
1952: Patty Berg scores 64, best competitive round of golf by a woman.
1959: Wiffi Smith wins LPGA Betsy Rawls Golf Open.
1961: Rodger Maris hits first of his 61 homers in 1961.
1961 Red Sox Bill Monbouquette no-hits White Sox 1-0.
1964: 18th NBA Championship: Boston Celtics beat San Francisco Warriors, four games to one.
1964: Marilynn Smith wins LPGA Titleholders Golf Championship.
1966: Red Auerbach retires as head coach of the Boston Celtics.
1975: Phillies Mike Schmidt's two home runs ties National League record of 11 in April.
1975: Gerard Nijboer runs Dutch record marathon (2hr 09min 01sec)
1980: Phillies' Steve Carlton pitches his sixth one-hitter (beats Cards)
1981: Beth Solomon wins LPGA Birmingham Golf Classic.
1982: Gene Michael becomes New York Yankees manager for the second time.
1983: San Antonio Spurs beat Denver Nuggets, 152-133 in NBA playoff game.
1983: NFL Draft: John Elway from University of Stanford is first pick by Baltimore Colts.
1988: The NBA approves addition of third referee for all games.
1988: New York Mets Davey Johnson becomes second manager to record 400 victories in his first four years (Al Lopez did it first)
1990 New York Court of Appeals ends two and a half year legal battle over 1988 America's Cup by refusing jurisdiction of case.
1990: Nolan Ryan ties Bob Feller's record of pitching 12 one-hitters.
1991: Soccer superstar Diego Maradona , suspended for using cocaine, arrested in Argentina for possession and distribution of illegal narcotics.
1991: Maggie Will wins LPGA Sara Lee Golf Classic.
1992: NFL Draft: Steve Emtman from University of Washington is first pick by Indianapolis Colts.
1995: Baseball season begins after lengthy strike.
2003: NFL Draft: Carson Palmer, from University of Southern California, is first pick by Cincinnati Bengals.
2008: NFL Draft: Jake Long, from University of Michigan, is first pick by Miami Dolphins.
2012: NFL Draft: Andrew Luck, from University of Stanford, is first pick by Indianapolis Colts.
2015: 35th London Marathon: Kenyan Eliud Kipchoge and Ethiopian Tigist Tufa win.
• Naughty presents 'Mischief and Mayhem in da AM' from 6am to 10am, Monday to Friday and 'The Press Box' sports talk show on Sunday from 10am to 1pm, on KISS FM 96.1. Comments and questions to naughty@tribunemedia.net