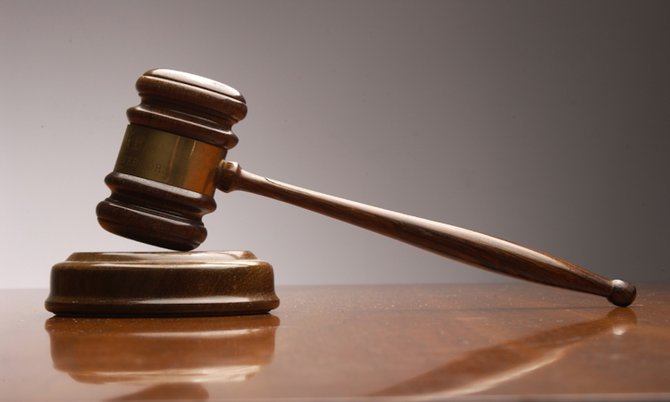 By LAMECH JOHNSON
Tribune Staff Reporter
ljohnson@tribunemedia.net
A MAN who admitted responsibility for the beating death of his two-year-son asked Court of Appeal judges yesterday to assist him in receiving psychological help.
David Alexander Stuart, 24, told Justices Dame Anita Allen, Jon Isaacs and Stella Crane-Scott in a preliminary appeal hearing that he has been haunted as a result of his actions since the death of his son, Peter Higgs. The toddler was found unresponsive while in his care at Magellan Crest, Freeport, on April 29, 2013.
The toddler had severe injuries to the body, particularly in the buttocks area.
Stuart, who was on remand in prison since May 2013 to await trial on a murder charge, appeared before Chief Justice Sir Hartman Longley last March pleading guilty to the lesser charge of manslaughter.
Stuart appealed his subsequent 19-year sentence and yesterday asked the court for assistance to appoint a lawyer argue his appeal.
However, the appellate court wanted to know what his issue was with the 19-year sentence.
"There were plea discussions between the prosecution and defence counsel. A sentence was agreed upon and the court accepted. He received 19 years but that was reduced to 17 after taking into account the times spent on remand," Crown respondent Olivia Nixon said.
"Mr Stuart, why are you complaining now?" Dame Anita asked.
"I felt it was unduly harsh," Stuart said, admitting that he was expecting a more lenient sentence.
"There was a compromise of 19 years, isn't that so?" Justice Isaacs asked. Stuart agreed.
"An innocent little child is dead, let's not forget that," Dame Anita stressed.
Stuart said his lawyer did not give him an opportunity to express his view on the outcome of the plea discussions.
The appellant then said his real issue was that he hasn't received any psychiatric help.
"I was hoping this court could give me some counselling. It's really tormenting me, day and night still," Stuart admitted.
Dame Anita said the court would not exercise its discretion to appoint counsel in the matter given the record of what transpired when Stuart pleaded guilty to manslaughter.
Stuart said he would withdraw his appeal but still wanted counselling.
His appeal was formally dismissed and his sentence of 17 years affirmed.
"We also direct that Mr Stuart be given (psychological) counselling," Dame Anita added.
Justice Crane-Scott asked the convict if there were "any (trade) courses you can undertake while there?"
Stuart says the maximum-security inmates are not given access to trade courses.