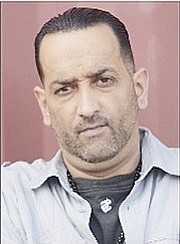 By Inigo 'Naughty' Zenicazelaya
LAST Sunday was the last Sunday without football for the rest of the year. Yes, the best time of year is five short weeks away.
The start of the NFL season!!!
No more sporting dull drums to fight through. Finally, training camps have opened all over the NFL landscape.
• Important reminders
for the NFL Preseason:
Preseason starts this Sunday (August 7) with the Packers and the Colts clashing, and the rest of the league to follow.

Remember week three of the NFL preseason is the one that matters, the rest of the preseason is for players to get in shape and coaches to evaluate all the talent on the roster, eventually having to make some tough decisions and cuts to trim down to the 53-man roster.
(Use this time as a fan to practice dip and wing eating techniques as well as beer consumption.)
An outstanding pre season doesn't guarantee a winning regular season or Super Bowl run.
ATTENTION
DOLPHINS FANS
Use this time to evaluate all the talent on rosters you can, if you are a Fantasy Football GM, these preseason games help you find a few hidden gems to stash on your roster.

Clean the grill and cooler, ensure both are properly cleaned, and have no reminders from seasons past.
NFL Widows
Disclaimer :
Please ladies, whether you are wife, girlfriend, baby mama, sweetheart or all of the above, now is your opportunity to make your list of all you want done, built or repaired around the homestead.
You ladies have five weeks to have all of your whims, wishes and idiosyncrasies catered.
Simply make your list, the man in your life is expecting it, waiting eagerly to get it and complete it.
It's not that hard of a task ladies, so get to emailing, texting, what's apping or tweeting, whatever your favourite form of expression is and let us men know what it is you want, and it will be done.
Rules of
Engagement:
Ladies you are allowed to submit only one list, no additions or resubmissions.

Also don't expect any meaningful conversation or undivided attention for the next 16 weeks, there's far to much 'football' related distractions for us to deal with as well as helping you choose the colour of the drapes, okay ladies!

Monday, Thursday and Sunday carry the same weight as public holidays.
Early consumption is permitted and not to be challenged.
Feel free to have a 'cold one' with us at any time though, see the love remains through it all, you just have to find your moments.
At the end of the first three quarters and at halftime are ideal times. Never, I repeat never, in the last two minutes of a game, especially a close one!!
Ladies get used to the aroma of pizza, wings, burps and farts, it's all part of the territory.

Super Bowl Sunday is not the time to 'want to learn the game' cuddled up next to your man.
Side Note -
On Super Bowl Sunday, you ladies should remain quiet, sit next to him and smile, enjoy your favourite libations and at halftime throw on a Victoria's Secrets ensemble and give your man a proper halftime show.
Once halftime is complete return to being silent and smiling, it will do wonders for your relationship!!!
Until next week, always remember, in the end we will only regret the chances we didn't take.
Now get out there and take a chance.