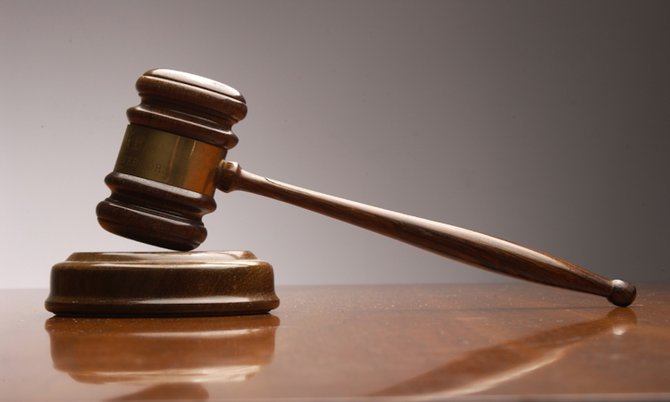 By LAMECH JOHNSON
Tribune Staff Reporter
ljohnson@tribunemedia.net
A JUDGE imposed a six-year probation on a diabetic and bedridden man who pleaded guilty to molesting three underage girls over a five year period.
Senior Justice Stephen Isaacs had required a week's time to consider what punishment, if any, he could impose on 65-year-old Franklyn Roberts whom he considered to be "an invalid".
Prosecutor Algernon Allen II had asked the judge to impose a sentence of six years on each of the three counts of sexual assault to run concurrently. Roberts' lawyer, Romona Farquharson-Seymour, argued that there was no real utility in placing Roberts in prison in his present condition.
Senior Justice Isaacs yesterday agreed with the latter position and came to the conclusion that probation was the best solution in his case concerning the crimes committed between 2007-2012.
"In this case, incarceration will create a burden on the prison medical facilities as they would have to replace the constant care and vigilance now provided by Roberts' wife" the judge said.
"Further, incarceration would be aimed at retribution for offences that Roberts does not seem to remember. Although Roberts has pleaded guilty, I am not able to go further than to impose a sentence of six years on each count to run concurrently. Such sentence, however, is suspended."
"Should there occur a similar incident with any young person over the next six years, Roberts will be called upon to serve his suspended sentence at the (Bahamas) Department of Correction" the judge ruled.
At a sentencing hearing on July 15, Janice McKenzie – a senior probation officer at the Department of Rehabilitative Welfare Services – testified that she interviewed relatives, neighbours and a pastor who described Roberts as a quiet, family-oriented, Christian who was once a police officer and then a taxi driver before becoming ill.
The probation officer had interviewed the victims as well. The youngest, now 14, believes her abuser should be jailed notwithstanding his present medical state.
The 19-year-old claimed her abuse began when she was 11 and feels "nasty and scornful" on realising that what had been done to her was wrong.
The eldest, also 19, was surprised to learn that her siblings had also suffered molestation and told the officer that she thinks daily about what Roberts had done to her from when she was 11.
Ms McKenzie admitted that she was advised by the convicted man's wife that her husband's memory recall was a challenge and that it was clear that he was frail and dependent on his wife.
Even though he had no recollection of committing the offences, Roberts had expressed reservations that the children would lie about such a thing.
However, he then denied ever doing so when questioned on another occasion, the probation officer said.
The probation officer also noted Roberts' wife's hesitation to believe the allegations given that her husband had been unable to sexually perform for 15 years.
"Given the material relied on for sentencing, the specifics of any of these offences are missing, there is no medical report, and the evidence gathered by the prosecution was not put to Roberts when he pleaded guilty," Senior Justice Isaacs said yesterday.
The judge noted that the victims were young and that Roberts abused his position of trust bestowed upon him.
He also highlighted that because there had been no counselling of the victims, "the traumatic affect of what may have happened has not been alleviated by an expert in the field."
"The mitigating factors are that he pleaded guilty before trial, he is now 65 years old with no previous convictions and by all accounts, he was a good provider for his family and served on the fire branch of the police force for 25 years. I must also bear in mind that having suffered a stroke in 2012, he is now bedridden, he can hardly speak or walk, his memory is faulty and he is not a threat to the victims or to society at large."
"Given all the factors in the instant case, the victims can take comfort in the knowledge that Roberts has pleaded guilty and has therefore removed any doubts an onlooker may have as to the truth of the allegations. At the same time, the medical condition of Roberts obviates the need for deterrence or prevention in my view. Rehabilitation also seems inapplicable as there is no real prospect of a full recovery from Roberts' ailments. What is left is retribution, which is normally meted out by incarceration."
The court's decision can be appealed by either side, Crown or defence.