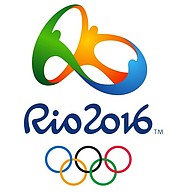 By BRENT STUBBS
Senior Sports Reporter
bstubbs@tribunemedia.net
RIO de Janeiro, Brazil — Chef de mission Roy Colebrooke said everything is going very well for Team Bahamas at the 2016 Olympic Games.
"At this point, things are looking very good for the team," said Colebrooke after the completion of the team's first week in the Games Village. "We already had some fantastic performances from Joanna Evans and Emily Morley and I think it's important to note that these young athletes are doing a tremendous job for the Bahamas and we salute them.
"On the other note, track and field will start on Friday and the preparation works are still being done, the workouts are still ongoing with the coaches on a daily basis, so we are just anticipating their start time on Friday."
While they are still awaiting the arrival of the final few athletes, who opted to come in closer to the start of the athletic competition, Colebrooke confirmed that team captains Chris 'Fireman' Brown and Christine Amertil as well as sprinter Sheniqua 'Q' Ferguson, whose bags did not arrive when they got here, have gotten them sorted out and they are all relaxed and eager to prepare for their competition.
"We resolved all of those issues," he said. "Everyone is settling in very well because the conditions are quite fine. We don't have any complaints on the facilities or the rooms, so we think that's a very good thing on the path of management to deliver on the things that we had promised."
With everything in place, all is left is for the athletes to go out and perform and so far Colebrooke said they have been pleased with what they've seen in both swimming and rowing.