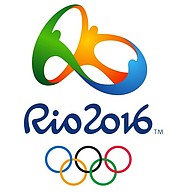 By BRENT STUBBS
Senior Sports Reporter
bstubbs@tribunemedia.net
RIO de Janeiro, Brazil: On his comeback from a near career-ending injury at the last Olympics in London, England, Bahamian national record holder Leevan 'Superman' Sands didn't manage to secure a berth in the men's triple jump final. Nor did Latario Collie-Minns, who was not too pleased with his return to action after he went down at the NCAA Championships after winning the title.
The duo's first appearance together on the world's biggest sporting stage was not what neither anticipated.
Sands, the 34-year-old veteran, could only muster a best leap of 16.53 metres or 54-feet, 2 3/4-inches on his third and final attempt for 10th place in Group A and 18th place overall. China's Bin Dong led the field of 24 competitors with the best distance of 56-1 1/4.
Collie-Minns failed to get in any marks in his three tries in Group B that saw Sands' close friend American Christian Tylor top the other list of 24 with 17.24m (56-6 3/4).
"We all have days like this," Sands summed up, who opened up with a leap of 54-0 1/2 in the first round, only to fault what he was sure well over the 17m mark, which would have gotten him into the final and a chance to add to his Olympic bronze from 2008 in Beijing, China.
"I've been here many times and I've made many finals. I think it's a great accomplishment just being back here, especially after returning from the injury. We all have bad days, I'm excited that I just made it back, no hard feelings. Happy to have Latario here competing with me. Now I have to pass it on to him. He have to finish the legacy."
Collie-Minns, the 22-year-old twin who was hoping to make amends for missing the London Olympics because of an injury, said, as fate would have it, he got injured in July and the lack of meets to prepare for the trip here really played a key factor in his performance.
"It was a good experience to be jumping at the Olympics. It only comes around every four years," he stressed. "This is Leevan's last Olympics, so this was a memorable moment for me."
Sands, who will now contemplate whether he will compete next year, said the biggest disappointment in not making the final was that his family was here and had already brought their tickets to watch him compete in the final.