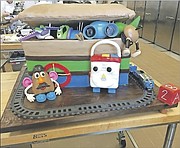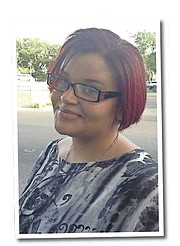 By ALESHA CADET
Tribune Features Reporter
acadet@tribunemedia.net
REBEKAH Brice's passion for baking started at the age of seven as she assisted her grandmother with baking and soon learned how to decorate cakes herself.
She continued to teach herself by watching televised cake shows and reading pastry books. Rebekah knew that one day she would be a pastry chef.
"I originally started off down this path making cakes for family Christmas parties. I then extended my baking to taking small cake orders from family and friends. I started my education at the College of the Bahamas in 2011, however, they did not offer a pastry programme so I left in 2013 to go to Johnson & Wales University," she told Tribune Woman.
Spending three years at Johnson & Wales University, she took several pastry and decorating classes, and travelled home for her first internship at Atlantis, Paradise Island.
Upon completing a study trip to Italy in July, Rebekah finished her Bachelor's degree summa cum laude in Baking and Pastry Arts.
Ms Brice said out of all aspects of pastry arts she has experienced thus far, she still loves cake decorating the most.
"I like the look on a person's faces when I can tell them that my realistic looking creation can be eaten. To see the wonder that people display simply because they can eat a rose or a toy car is priceless; it makes the hard work worth it," she said.
Ms Brice said without her grandmother Pauline Thompson's guidance at a young age, she does not believe her passion to create would have grown as it did. Her grandmother made baking a fun and joyful activity.
"Without my grandmother giving me my start and my mother's (Edna Kerr) constant encouragement and support I would not be the baker I am today. For me, my biggest benefit is simply being able to work and make money from a job that I truly love. So far all of the people who I have made cakes for have given me such positive feedback. I have had many people come back for years for their birthday cakes, as well as a few people wait for me to come home from college to place orders. It's these people and their encouragement that keeps pushing me forward," said Ms Brice.
Her dream is to one day open her very own baking business.
Right now, Ms Brice's plan is to find a workplace that is willing to give her the opportunity to display her skills as a pastry artist as well as a hard worker.
"I love what I do and want to show as many people as I can the joy I have for doing it. Being a student who has just returned home I am currently still looking for a workplace to call my own. I want to open a pastry shop that could offer basic classes to up-and-coming pastry chefs. This is something I want to do because there are a lot of learning options for people in the culinary field here in Nassau, but not as many for the pastry people," she said.