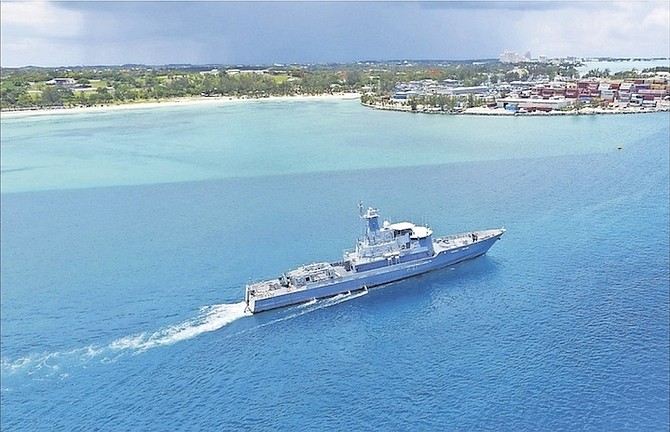 THE HMBS Nassau (P-61), a Royal Bahamas Defence Force Corvette, has arrived at Damen Maaskant Shipyards Stellendam in the Netherlands for an extensive refit. The 17-year old vessel will receive a comprehensive overhaul that comprises full systems and instrumentation replacement.
The P-61 refit is part of the sizeable contract between Damen Shipyards Group and the Defence Force - the Sandy Bottom Project - that the parties signed in 2014. This includes the delivery of nine Damen vessels, disaster relief equipment, a bridge simulator, upgrade of various local ports in conjunction with Van Oord and the refit of two Corvettes. Damen is currently finalising the refit of the first Corvette – the HMBS Bahamas P-60 – at a local yard in the Bahamas.
Commander Warren Bain from the RBDF has been based in the Netherlands for the entire Sandy Bottom Project. Referring to the co-operation with Damen, he said: "Damen has been very willing to listen to what we've had to say and to share ideas. I also have a small technical team here with me, so we've been able to be involved in the entire process - down to the smallest detail."
The P-61 refit is expected to take approximately 9 months. On completion, the vessel will return to The Bahamas on her own keel.