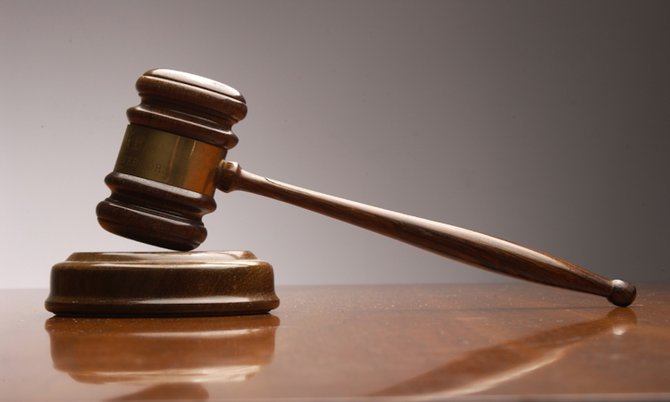 By LAMECH JOHNSON
Tribune Staff Reporter
ljohnson@tribunemedia.net
A MAN denied murdering a pastor and radio broadcaster during his formal arraignments in Supreme Court on Friday.
Richard Bevans, 27, appeared before Justice Bernard Turner two months after his initial Magistrate's Court appearance concerning the deaths of Pastor Ivan Cleare and ZNS radio broadcaster Scott Richards in separate slayings.
Bevans, of Bernard Road, faced a charge of murder and armed robbery stemming from the death of Cleare at Scotiabank's branch at Wulff Road and Jerome Avenue on June 12. Cleare was a minister at New Bethlehem Baptist Church on Independence Drive.
Mr Cleare's lifeless body was discovered shortly after 8am when police responded to a tip. Investigators were unsure of when the shooting took place or how long the victim had been lying on the ground.
Hours after the shooting, police issued two images taken from video surveillance footage which showed the alleged shooter and a silver coloured vehicle believed to be the gunman's getaway car.
The image released by police showed a dark-skinned man wearing a white t-shirt, dark coloured hoodie and a cap.
Bevans was charged with armed robbery, in which it is alleged that he robbed Cleare of a Scotiabank card, and murder under Section 291 (1)(B) of the Penal Code.
A charge under this section does not attract the discretionary death penalty if a conviction is reached.
He pleaded not guilty to both charges relating to the incident and was told that he would appear before Justice Carolita Bethel on September 2 to receive a date for trial.
Bevans was further accused of being an accomplice to the murder and armed robbery of ZNS radio broadcaster Scott Richards on May 26.
Like his co-accused 30-year-old Raquel Johnson, Bevans is alleged to have robbed Richards of a $300 iPhone 3G, killing him in the process. The charge of murder also came under section 291 (1)(b).
According to initial police reports, officers from the Carmichael Road Police Station were on routine patrol near Bonefish Pond that day when they found Richards' body about 100 feet away from a grey Durango vehicle.
Richards was a radio announcer for ZNS Inspiration 107.9 FM.
Bevans also denied these allegations and was told that he would stand trial before Justice Cheryl Grant-Thompson, whosx would fix a date for trial at a hearing on September 15.