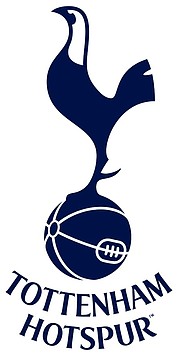 By RENALDO DORSETT
Sports Reporter
rdorsett@tribunemedia.net
ENGLISH Premier League powerhouse Tottenham Hotspur is set to expand its grassroots outreach programme to the Bahamas.
The Bahamas will be the third location for what the organisation calls its "Super Clubs" following behind its satellite programmes in Tallahassee, Florida and East Bay, California.
Tottenham will partner with the Albany Resort and Windsor Preparatory School for the initiative.
The programme will offer the club's resources such as elite level training and facilities to develop local talent scouted by the academy training and global coaching team.
Teams in the Tottenham Hotspur Bahamas programme, which will be based at Windsor School, will participate in the Bahamas Football Association Youth league.
Trials for the U-17 and U-14 teams will take place in the near future.
Grant Cornwell, head of Global Coaching, Tottenham Hotspur, said: "The club has a fantastic track record in developing young players through its academy and we aim to take these methods throughout the world and give more young people the chance to improve their game by working with our authentic coaching team."
Damien Michelmore, vice president, Albany, said: "We are delighted to partner with Tottenham Hotspur's Global Coaching team to offer every child in the Bahamas the opportunity to play and train as a team under the Tottenham Hotspur brand. Everyone involved is excited about the collaboration and the chance to develop young talent on the island."
The Bahamas has previously established ties with the club as Joe Lewis, chairman of the Tavistock Group and owner of the Hotspur, resides in the country.
In May 2014, the Hotspur and Jamaica's "Reggae Boyz" competed in an exhibition match, just the third event hosted at the new Thomas A Robinson stadium.
The Spurs were held to a goalless draw by the Jamaican national side in the entertaining post season friendly.
Tottenham is currently ranked seventh in the EPL standings and played Liverpool to a 1-1 draw Saturday afternoon. They face Stoke City on September 10.