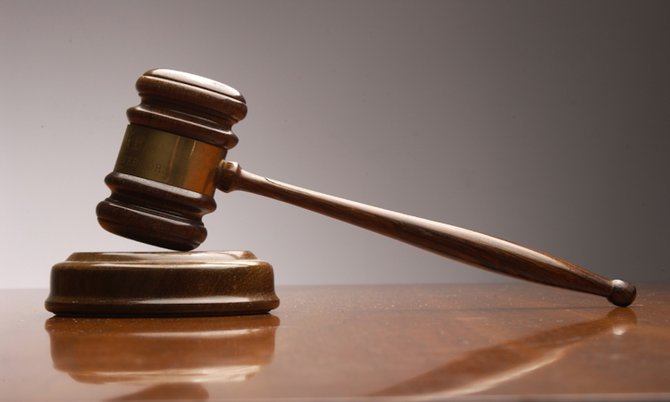 By LAMECH JOHNSON
Tribune Staff Reporter
ljohnson@tribunemedia.net
A SUPREME Court judge yesterday told the junior lawyer for a man awaiting trial on a murder and rape charge that he was not inclined to adjourn the decade-old case until 2018.
Stephen Burrows Jr, the accused, appeared before Senior Justice Stephen Isaacs for a fixture hearing concerning the August 2006 murder and sexual assault of Veronica Smith.
Last November, Senior Justice Isaacs directed Burrows Jr to undergo a mental evaluation to determine whether he is capable of assisting in the preparation of his defense when the question of his fitness to stand trial had arisen.
The court had previously heard from psychiatrist Dr John Dillard that on July 3, 2015, Burrows was treated at the Sandilands Rehabilitation Centre (SRC) in July 2014 for a psychotic episode brought on by marijuana abuse. When he testified, the doctor said that Burrows was suffering from "persecutory illusions" claiming that his mother and lawyer were conspiring against him.
According to Dr Dillard, Burrows' condition improved after seven weeks of treatment. He said upon Burrows' discharge in September 2014 he was considered fit to stand trial. However, the doctor said that he could not speak to Burrows' current state of mind since then.
A subsequent hearing was held on his competency to stand trial and a jury determined that Burrows Jr was mentally fit for trial.
Yesterday, Charisma Roberts, associate of Murrio Ducille, appeared on the veteran lawyer's behalf and indicated that Mr Ducille's calendar for 2017 and 2018 was booked with November 19, 2018 and January 22, 2019 being the only available dates for the hearing of the matter.
Senior Justice Isaacs, however, said this was not acceptable given the length of delay in the case.
"I'd ask you to go back to your senior and ask for him to make an earlier accommodation of the matter," the judge said.
Ms Roberts suggested that another fixture hearing be arranged as Mr Ducille was currently in a trial.
The new fixture hearing was set for December 7 at 10am.
Algernon Allen II and Maria Zancolla appeared for the Crown yesterday.