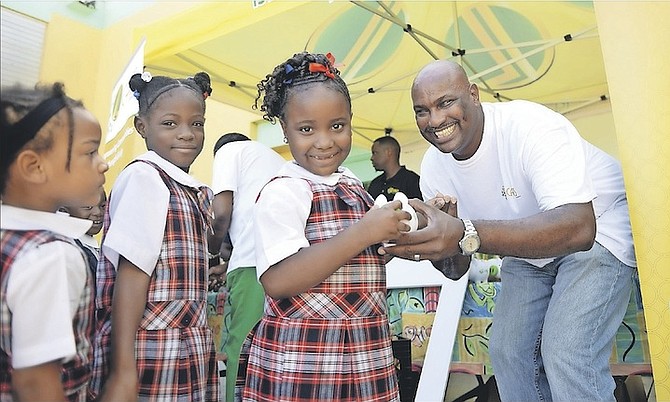 PRIMARY school students in New Providence are to receive instruction about money and how to save in the classroom under a new intiative from the Island Luck Cares Foundation (ILCF).
Over the next six months every child at selected primary schools will receive a piggy bank and $5 in coins to help them learn about money management under the 'Coins for Kids' programme.
Yesterday, students at E P Roberts were the first to receive a visit from the Foundation, which said 'Coins for Kids' was an effort to make coins count and make a difference for children.
"The drive aims to empower students to teach themselves about money and saving in the classroom," ILCF said. "Various primary schools throughout our communities in New Providence will be selected over the next six months in an effort to not only give back, but also to offer a tool on the classroom that brings communities together to teach money management to kids."
The Foundation said that piggy banks have historically been used to teach children from an early age to prioritise saving for what they want to spend money on and helps to build their confidence and self-worth in a fun and practical way. "It is never too early to start the learning process and understanding of what money management is all about and our goal is to change the mindset of children from an early age by offering a platform to learn about money," the Foundation said.
"Through the act of giving we aim to create stronger, fiscally aware individuals, therefore creating a stronger economy."