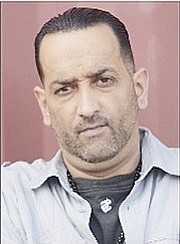 By Inigo 'Naughty' Zenicazelaya
MY Dallas Cowboys, sorry my 11-1, playoff berth clinching Dallas Cowboys are 'America's Team' again.
And the uproarious debates around office water coolers starts now....
Whether you agree or disagree, the numbers don't lie. America and the world, for that matter, love watching the Cowboys play.
How 'Bout Them
Cowboys
I make a living off of 'ratings' and know their importance. And, according to my friend and 'brother in blue' Cowboys.com beat writer David Helman, so does the NFL and network television. (ABC, CBS, FOX, NBC)
At halftime of Sunday night's game between Carolina and Seattle, NBC announced it will be flexing the December 18 meeting between Dallas and Tampa Bay into the night slot, replacing the matchup of Pittsburgh and Cincinnati.
That means three of the Cowboys' final four regular season games will be seen by a national audience.
They're already slated for Sunday Night Football next weekend, as they'll travel to New York to face the Giants in primetime. Their Week 16 matchup against Detroit is also slated for Monday Night Football.
Adding the Tampa game to the equation, the Cowboys are now slated to play five nationally televised games in a row – dating back to the Thanksgiving Day game against Washington.
They're also now set to play six night games – which means their noon kickoff against Philadelphia in Week 17 can no longer be flexed.
None of this is surprising, given the type of ratings the Cowboys draw – especially in the middle of an 11-game winning streak.
The Cowboys' win against the Redskins on Thanksgiving was the highest-rated regular season game in Fox history.
Their games against Pittsburgh and Green Bay were also among the highest-rated games of the season.
It also doesn't hurt that the Buccaneers are on a streak of their own, winning their last four games – including victories against playoff contenders Kansas City and Seattle.
That makes for must-see TV, considering Tampa Bay has a chance to grab a playoff berth, while Dallas holds the opportunity to secure homefield advantage throughout the playoffs.
There you have it, the Cowboys are must see TV, with the ratings to prove it. It is further proof the Cowboys are once again 'America's Team' and in short order the 'Bahamas Team'.
Yes, as usual the no conscience possessing 'bandwagon jumpers' are ditching their 'Seahawks' 'Panthers' and 'Broncos' paraphernalia, eagerly awaiting their new Cowboys gear to arrive at 'X-Press It' so they can jump on board and brag about their lifelong love and loyalty to the 'Star' at nauseam .... 'real' Cowboys fans brace yourselves and get your 'barf bags' ready, 'dis ga be long!!
How 'Bout Them
Dolphins....
Not so much!
Yes 'Dolfans' I'm laughing at you, again! I knew at some point your teams improbable six-game winning streak would come to an end. In fact, I knew it would be against the Ravens, that's why I called it in my picks.
The Dolphins were ripe for the picking. Their six-game winning streak, as unexpected as it was, was also impressive. Winning six straight games in the NFL is noteworthy, it's not as easy as it looks in today's NFL. (Unless you're the Dallas Cowboys).
However, the record will also show it was against weaker opponents. Now after Sunday's sobering defeat in Baltimore to the Ravens 38-6, the 'Fins are at a crossroads, now out of the sixth playoff spot, sitting in seventh trying to get back in.
I eagerly await 'cold weather' road games and heart-wrenching Dolphins losses, all while 'DolFans' explode in their usual rants, throwing the team and coaches that they've been praising for the last six weeks completely under the bus, all while blaming the schedule makers, the league and others of conspiring against them.

Hurry up and get over it 'Dolfans' your team isn't going to make the playoffs, even though it looked like they would, that's football though, from the 'penthouse' to the 'outhouse' all in one day.
Let the conspiracy theorists and mud-slinging begin....you and your stink fish first 'Dolfans' !!!