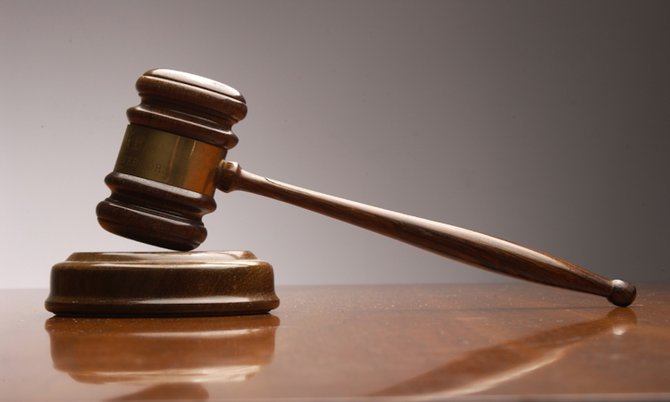 By LAMECH JOHNSON
Tribune Staff Reporter
ljohnson@tribunemedia.net
A MAN who was denied bail ahead of his murder trial will appear in the Court of Appeal next month challenging a Supreme Court judge's decision to refuse him pre-trial release.
Tavaras Roker, 36, and his lawyer Krysta Mason-Smith appeared in the Claughton House courtroom on Monday for a hearing stemming from Justice Cheryl Grant-Thompson's refusal of bail ahead of Roker's May 2017 trial.
Roker is accused of intentionally causing the death of Jermaine Ferguson on December 31, 2015 and was charged with murder under Section 291 (1)(B) of the Penal Code.
A charge under this section does not attract the discretionary death penalty if a conviction is reached at the end of trial.
Ferguson, of Golden Palms Estates, was shot dead at his Lily Drive home, hours after he argued with another man.
Roker denied the allegation when formally arraigned in the Supreme Court and maintains his innocence.
He had initially applied for and was denied bail by Justice Deborah Fraser in May.
He reapplied in September but the application was rejected by Justice Grant-Thompson.
Ms Mason-Smith, in Monday's hearing before Justices Dame Anita Allen, Stella Crane-Scott and Roy Jones, said that no submissions in support of the appeal had been filed because she had not received a copy of the judge's notes from the hearing, which outlined the reasons for refusal of bail.
The defence lawyer said the notes had only been given late because the judge had not been sitting for a period.
She and Crown respondent Abagail Farrington had agreed to an adjournment until January 18, 2017 that would allow for submissions to be filed given the circumstances.
The Crown prosecutor confirmed the same and the matter was adjourned to next month for hearing.