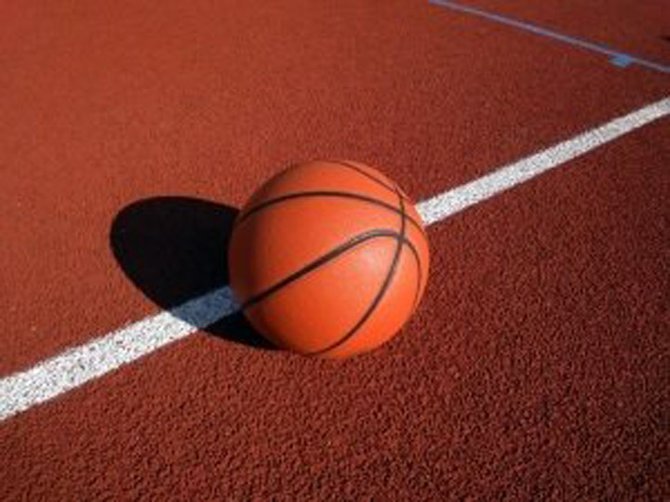 By RENALDO DORSETT
Sports Reporter
rdorsett@tribunemedia.net
HUNDREDS of student-athletes representing their respective schools began competition for national bragging rights in six respective divisions.
The 31st edition of the Father Marcian Peters Basketball Classic officially got underway Saturday at the Kendal Isaacs Gymnasium and, after two days of competition, several exciting finishes have teams positioning themselves for a highly anticipated championship weekend.
On day one, junior boys' play got the competition started early and the Temple Christian Suns emerged with a 24-11 win over the LW Young Golden Eagles in game one.
In other scores on the day in the division among the early games, Akephran Scarabs defeated DW Davis Royals 31-18, and Queen's College Comets defeated CV Bethel Stingrays 27-23.
Several teams also won by default, including Doris Johnson Mystic Marlins over TA Thompson Scorpions, Teleos Cherubims over Aquinas Aces, Galilee College over CH Reeves Raptors, NCA Crusaders over A.F.Adderley Tigers, and Jordan Prince Williams Falcons over Westminster Diplomats
In the second session, Doris Johnson defeated Teleos Christian Academy 34 – 7, Jordan Prince William defeated Queen's College 25 – 9, N.C.A. defeated Galilee 31 – 11, D.W.Davis defeated Temple Christian Academy 26 - 25 , Queens College defeated Jordan Prince William 25 - 9 and D.W.Davis topped Akephran Academy 51 – 39.
Play continues today at the Kendal Isaacs Gymnasium at 4pm and continues everyday through Saturday December 17.
Family island schools enter competition on Wednesday.
The tournament returns this year after the Ministry of Youth, Sports and Culture indicated they were unable to find the necessary funding to host the tournament in 2015.
The cancellation impacted the student-athletes in a number of ways because many of the Family Island teams also took the opportunity to participate in the annual Junior Junkanoo Parade.
There are a number of pre-season and mid-season tournaments for senior boys. That is one of the reasons why the organisers focus on these particular divisions for the players to compete in.
In the last edition, hosted in 2014, division winners included Freedom Baptist (primary girls), Temple Christian (primary boys), Harbour Island (junior girls), Aquinas College (junior boys), CR Walker (senior girls) and Queen's College (intermediate boys).
In 2013, Harbour Island All Age School captured three of the six contested divisions – junior boys, intermediate boys and junior girls. Temple Christian won primary boys, The Carlton Francis Shockers won the primary girls' division and CR Walker won senior girls.
The tournament traditionally features scores of teams from the primary girls and boys, junior girls and boys, intermediate boys and senior girls. The Ministry of Youth, Sports and Culture's staff facilitates the event.
Father Marcian Peters, who passed away in 1981, was known as a national sporting icon for his contributions to basketball and softball as tools of social development. Today the tournament stands as the largest and most popular inter-school basketball event.