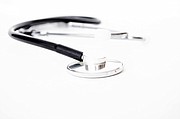 By AVA TURNQUEST
Tribune Chief Reporter
aturnquest@tribunemedia.net
THE launch of the second phase of National Health Insurance, public enrolment, hinges on the "success" of physician registration in January, according to NHI Secretariat Permanent Secretary Peter Deveaux-Isaacs.
However, NHI officials were reluctant to quantify that "success" by revealing the minimum number of primary care providers the scheme will need before it can move to the next phase.
The registration of primary care physicians in January is a critical milestone in the NHI timeline, which has missed several targets despite reassurances from health officials that the scheme is on track to begin roll out of primary healthcare in early 2017.
NHI Project Manager Dr Delon Brennen said: "We know that there has to be a critical mass of providers available for us to be able to deliver services, what we look at now is to really try as much as possible to include all primary care providers into that number.
"I can't say that there is a specific number, there is going to be a minimum for us to be able to approach the amount of beneficiaries who sign up so we know that we do need to have a minimum, but we're not looking to just have that minimum number.
"I think we want to make sure that we have all of our primary care providers who desire to be a part of National Health Insurance to be a part of it. So we wouldn't say there's a cut off of 250 providers, 300 providers."
While primary healthcare provider registration begins in January, consultations will start with non-physician providers on proposed fee-for-service rates, with a view to begin registration in February.
Talks with medical providers concerning compensation and the primary healthcare benefits package last week yielded positive results, he said, as 70 per cent of attendants at the four meetings held in New Providence, Grand Bahama and Abaco, that participated in an exit survey, indicated their willingness to sign up as NHI providers.
There are three reimbursement options: fee-for-service, where services will be reimbursed using a simplified fee schedule; capitation model, which provides reimbursement for each individual who signs up for care with a physician; and maternity care or infant care bundles, where reimbursement will be given for a package of pre-determined essential services for pregnant women and infants up to two years old. The third option is also available to physicians who are on the other models. The capitation payment model is the preferred option as the scheme seeks to incentivise the move to a value-based payment model, a leading practice. The capitation rate for each patient will differ based on age, gender and location, and these rates will include a 25 per cent premium over the fee-for-service model.
Dr Brennen told The Tribune that approximately 40 physicians attended those meetings.
His account differed from feedback given by physicians to Tribune Business, which reported that doctors have slammed what will constitute a 70 per cent "across-the-board" fee reduction that will be imposed upon them by the proposed NHI scheme, and warned they will not sign up for "something that will fail."
Numerous physicians, speaking on condition of anonymity, told Tribune Business that the capitation fee structure unveiled by the NHI Secretariat last week would leave many struggling to cover their overhead expenses.
The doctors accused the government, its NHI Secretariat and consultants, the KPMG accounting firm, of trying to design a scheme to fit the $100 million budget.
Speaking generally to opposition from the medical community, Dr Brennen yesterday said: "In our exit surveys, 70 per cent of them had responded to say that not only are they accepting of the fee structure, but they are willing to sign up and be a part of the National Health Insurance Bahamas as we launch and go forward.
"Unfortunately what I think happens when people hear about it on a second hand or third hand basis, it doesn't come with the type of information that's required for real understanding.
"I think we have the ability when we actually meet with people to give them a truer understanding of what it is so when the people actually sit with us or in meetings where they can ask individual questions it provides them a much better or a greater understanding of the information related to NHI."
Dr Brennen said that the NHI Secretariat has held discussions with approximately 100 primary care physicians so far, and encouraged providers to come in or request an information session.
Another source told Tribune Business, given the Bahamas' population, and the fact that NHI wants physicians to take 2,000 patients each, that around 190 private sector doctors would need to participate - a number that simply did not exist.
Dr Brennen said that there were more than 1,100 physicians in the Bahamas, but noted that not all of them were primary care providers.
When pressed again for an estimation on the minimum number of providers needed, Dr Brennen said: "I don't think there is a defined number minimum, because what you will have is, as you have patients or beneficiaries who continue to enrol in the process, obviously you will need more and more providers at that point.
He said: "So it really does depend on how many beneficiaries you have enrolled as to how many providers you would need to have to accommodate that number, so there is no defined number beforehand it really depends on how many patients or beneficiaries you have enrolled in the programme."
Dr Brennen forecast that greater collaboration from physicians will engender a more positive outlook of what the scheme is and what it will become as the country's healthcare needs and situation evolves.
Smart card
At a press conference yesterday, the NHI Secretariat launched its "NHI Ready" campaign that will target the remaining 100,000 Bahamians who do not have a NIB smart card, and as such, will be unable to enrol for NHI.
More than 240,000 have obtained an NIB smart card, Mr Deveaux-Isaacs said as he reiterated the scheme's mandate to close the gap for more than 200,000 Bahamians who do not have access to healthcare.
The Secretariat has maintained that once the registration process for physicians is "well underway", phase two or public enrolment to the scheme will begin. Primary care services, phase three, was said to follow "closely thereafter"; however, no deadlines or dated schedule were given for the implementation track in 2017.
Under the original target schedule for NHI that was released in August, the preferred proposed bidder to manage NHI's public insurer was supposed to be selected on October 28 while negotiations with the bidder was supposed to be completed by November 25.
Mr Deveaux-Isaacs confirmed yesterday that the selection committee will make its recommendation to Cabinet before the end of the year.
He also gave an end-of-year target for completing regulations for NHI, a process that was expected to be completed earlier this summer.
Noting that NHI legislation called for the appointment of a minister and board, Mr Deveaux-Isaacs said those appointments will be released in the next few days.