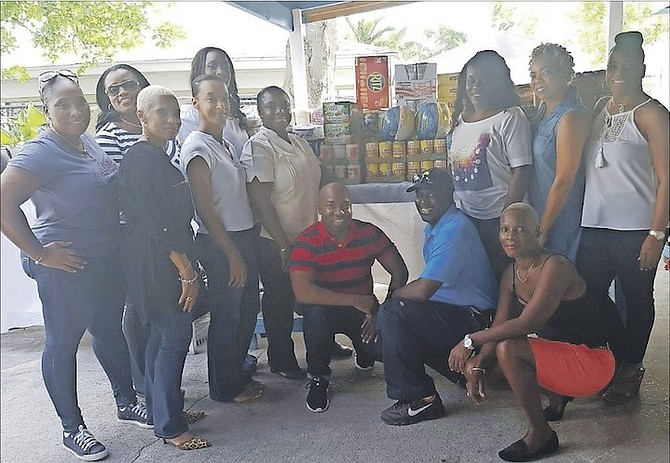 The residents of Unity House on East Street received a pleasant surprise this festive season as members of the non-profit group Fitness Connection stopped by to hand out groceries and spend time with the elderly at the retirement home.
The visit took place on December 3 and was Fitness Connection's second community service project since the summer.
One of the major goals of the 25-member group is to give back to those in need in the Bahamian community. According to Fitness Connection's president, Jarm "JJ" Mackey, due to the tremendous needs of the home, the members of the fitness group have agreed to adopt Unity House and will therefore work closely with staff members in meeting the needs of the residents as often as possible in the new year.
Fitness Connection was established last December with the objective of encouraging persons on their journey to physical fitness and optimal health, to assist with relationship building and offer other services.
Those interested in learning more about Fitness Connection or wishing to provide monetary or food donations to assist in the care of the Unity House residents may contact Mr Mackey at jarmmackey@yahoo.com or the public relations officer Dr Sean Knowles at sleonardoknowles@gmail.com for more information.