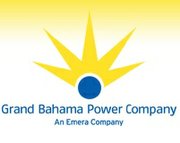 By DENISE MAYCOCK
Tribune Freeport Reporter
dmaycock@tribunemedia.net
THE Grand Bahama Power Company (GBPC) has said the 60,000 customers throughout the island can expect stability in their electricity costs for the next five years.
A five-year plan by GBPC - approved by the Grand Bahama Port Authority (GBPA) on December 14 - will allow for restoration costs from Hurricane Matthew to be offset by savings that will be mined from fuel costs and operating expenses.
In a statement issued this week, the company noted it submitted a Hurricane Damage Assessment Summary to the GBPA outlining a five-year plan to recover storm restoration costs from customers while resulting in no increase in the total cost of electricity when compared to 2016 costs.


It is projected that the restoration costs - which will be included in the 'fuel/other costs' portion of customers' bills starting in January 2017 - will be fully recovered by January 2022.
"The recovery of restoration costs will be spread over five years, as established by the GBPA in our regulatory framework, and will result in no increase to the total cost of electricity that customers pay today," the company said.
"At GBPC we are customers too, and we know that any increase in the total cost of electricity would be concerning for residents. We also appreciate the influence that rising electricity costs can have on an economy."
Last week, GBPA Vice-Chairman Sarah St George, the sector's regulator, reported that power restoration costs incurred by GBPC post Hurricane Matthew amounted to $27.5 million. She said it was strongly expressed during a meeting with GBPC executives that hurricane restoration costs should not result in an increase in energy billing to customers.
GBPC is confident that with prudent operating cost management and fuel purchasing, it can generate sufficient savings in its business to offset the storm restoration costs.
The company said that the total cost customers pay for power for the next five years will remain consistent with what they paid in 2016.
"We believe this is welcome news to the business community, to potential investors in Grand Bahama, and to residents who may be struggling to recover from the devastation of Hurricane Matthew," said Archie Collins, GBPC's president & CEO.
"We want our customers to know that we are taking concrete steps toward long term rate stability, while improving service and strengthening our grid," said Tony Lopez, CFO.
"Over the past five years, we have worked hard to reduce our cost structure through operational efficiencies, implementation of a fuel hedging programme and effective workforce planning. These efforts support the long-term rate stability commitment we are making today."
GBPC, which employs 200 Bahamians, says it has one of the lowest electricity rates in the Caribbean.