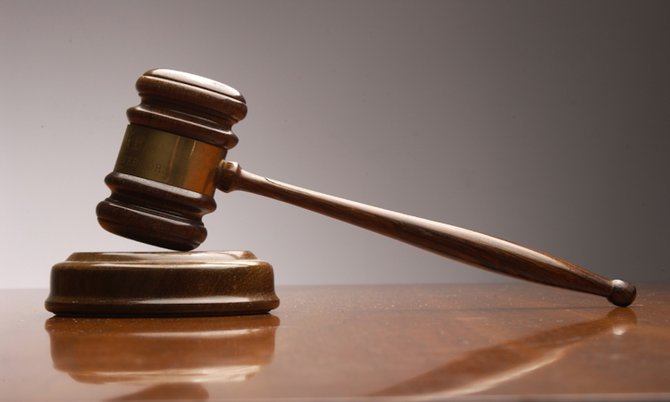 By LAMECH JOHNSON
Tribune Staff Reporter
ljohnson@tribunemedia.net
A FATHER'S plea to be spared jail so that he could see his six-year-old daughter for Christmas was rejected on Friday by a magistrate who sentenced him to 24 months in prison for a home invasion and theft.
Jemson Burrows, 25, appeared before Magistrate Samuel McKinney facing a count each of "housebreaking" and "stealing" stemming from a December 8 incident in Nassau Village.
It was alleged that he, being concerned with others, broke into the house of a woman with intent to steal.
It was further alleged that he, being concerned with others, stole a Samsung 32" flat screen television valued at $1,035 and a 24" LG flat screen TV valued at $675.
Burrows pleaded guilty.
According to police prosecutor Sgt Philip Davis, the victim of the break-in resided in Nassau Village.
She had left her home at 7pm and returned 45 minutes later to find that the back door was broken open and that the two televisions were missing.
"She had not given anyone permission to enter her home" the magistrate heard.
"She went to the rear of the church next to her home and found one of the TVs. Police were contacted and latent prints were found on the recovered television which were turned in and that led to the discovery of this defendant," the prosecutor added.
Burrows, when arrested and interviewed in police custody, denied all knowledge of the offence.
"He has no prior criminal convictions but he has been before your court before your worship," the prosecutor concluded.
The magistrate asked Burrows if this was the case.
The accused accepted the facts read by the prosecutor and said: "Seven months back you gave me community service for threats of death.
"Your honour, you could give me community service again please? If I could get to see my li'l girl. This (is) the first time she came from Freeport in five years. I'm really sorry," Burrows said.
"Anything else to say before sentence is passed on you," the magistrate asked.
"I'd like to see my li'l girl. I'm really sorry for what I did. You could give me community service and I'll pay for the things that were taken," Burrows pleaded.
"You're back before the court again with an even more egregious offence and you think community service will help you?" Magistrate McKinney asked.
"It's just friends keeping me in problems. This will be the last time. I just need another chance," Burrows said.
"The court had given you a chance to see your family if you wanted but you blew that chance. It's distressing for a homeowner to walk in and discover that their home has been broken into and not know if the intruder is still inside, particularly this time of year. You had an opportunity to walk the straight and narrow and you're back before the court with an indictable offence," Magistrate McKinney said.
Though both offences carry up to seven years incarceration, Burrows was sentenced to two years at the Department of Correctional Services on the housebreaking charge.
On the stealing charge, Burrows was ordered to compensate the victim for the $600 TV that was not recovered "or an additional six months in prison".