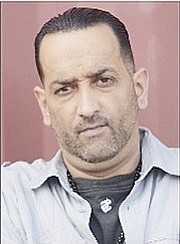 Leo B's Picks
SUNDAY
RAVENS
COLTS
PACKERS
REDSKINS
SEAHAWKS
CHIEFS
CARDINALS
BRONCOS
FALCONS
TEXANS
BUCCANEERS
STEELERS
EAGLES
BILLS
VIKINGS
PATRIOTS
By Inigo 'Naughty' Zenicazelaya
DOWN the stretch they come.....fighting for second place!
Like I said three weeks ago, I've got this on ice. Start putting my name on the trophy.
Great late push by my colleagues, but I won't be caught. The race for second will be hot, AP, Leo B, Sannie and Ricardo should come right down to the wire. See you next week for the playoffs!
Happy New Year and 'How Bout them Cowboys'.
• Here's who I like this week:
SUNDAY
RAVENS
COLTS
DOLPHINS
BEARS
BILLS
STEELERS
EAGLES
BUCS
TEXANS
FALCONS
BRONCOS
CARDS
CHIEFS
SEAHAWKS
REDSKINS
PACKERS