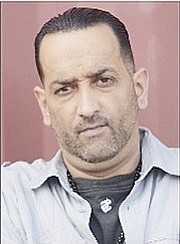 By Inigo 'Naughty' Zenicazelaya
THIS past week was definitely an emotional rollercoaster in sports, filled with the highest of highs and the lowest of lows.
But then what would life be without the ups and downs; they are intertwined whether we believe it or not.
Sometimes an epic 'high' is born from a ultimate 'low' and vice versa.
Here are a few examples from sporting history:
Len Bias
University of Maryland/Boston Celtics
Drafted #1 by the Boston Celtics on June 18, 1986.
Died June 19, 1986, after ingesting cocaine at a private post-NBA Draft party.
I'm no Celtic fan as you all are very aware, but even at the height of the 80s Celtics vs Lakers wars, even the most purple-hearted Laker fans could not help but feel the tragic loss to both the Celtics and the game of basketball.
In the prime of his career, and at the top of his game it's tragic that his demise evolved from celebrating all that he had worked hard for, his present and projected future accomplishments.
Ray 'Boom Boom'
Mancini
Former WBC lightweight champion
Normally when another fighter knocks another fighter out to confirm his championship status and dominance in a certain division, it is met with much fanfare.
When the loser dies as a result, that's a whole different perspective .
Mancini held the WBC lightweight championship from 1982 to 1984. In a much anticipated, highly touted championship bout with Korean Duk Koo Kim, the match was a slugfest for 14 rounds until Mancini lowered the 'Boom' and ended the affair.
Tragically it also ended Kim's life. He suffered massive brain damage and hemorrhaging and died a week later after being removed from life support. Kim's family donated his organs for those needing them.
So in the end Kim was a champion after all, while Mancini became a part of that age-old sports adage which is also very true - sometimes when you win, you really lose, and sometimes when you lose, you really win.
Sean Taylor
University of Miami/Washington Redskins
Taylor led the University of Miami to a national championship and was a first-round pick of the Washington Redskins. Taylor was well on his way to 'superstar' status by his dominant play on the field, well respected by teammates and opponents alike.
Sadly, during Thanksgiving week in November 2007, Taylor was at home in Miami, nursing an injury that had kept him out of the lineup. Also, rumours of his house being burgled in his absence during the season while he was playing for the Redskins had perturbed him.
So to ensure the safety of his family, including his young daughter and property, Taylor decided to spend his injury time at his home in Miami 're-habbing' with his family.
While on this sabbatical intruders broke into Taylor's home on November 27, firing several shots blindly in the process. One of the shots hit Taylor in his femoral artery: five hours later he was gone, at the young age of 24.
Sadly Taylor's tremendous love for family and his home town led to his ultimate demise.
Until next week, keep your eyes and ears open, you never know when the next great sports high or low is going to be!
• Naughty presents 'Mischief and Mayhem in da AM' from 6am to 10am, Monday to Friday and 'The Press Box' sports talk show on Sunday from 10am to 1pm, on KISS FM 96.1. Comments and questions to naughty@tribunemedia.net