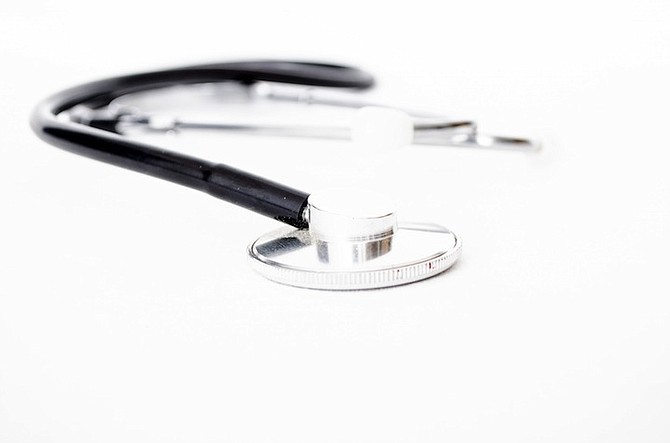 By NICO SCAVELLA
Tribune Staff Reporter
nscavella@tribunemedia.net
CHIEF Medical Officer Dr Glen Beneby yesterday said no "final" decision has been made on whether the government will penalise those who do not to enrol for National Health Insurance, but stressed that officials are discussing ways by which to "encourage persons to comply" instead of creating a penalty.
Dr Beneby, in an interview with The Tribune, said officials are leaning more towards offering encouragement that "has to be sensible, has to be in the context of the law, and has to be something where people are not penalised."
He stressed that officials are making every effort to ensure that there is no "negativity" attached to what is supposed to be a positive initiative aimed at providing universal healthcare for all Bahamians.
Dr Beneby also called for all parties involved in discussions over NHI's implementation and administration to "pay attention" to each other and not behave "as if anyone knows it all" with regards to the introduction of the scheme. He added that the government is still committed to dialoguing with stakeholders over their various concerns.
Dr Beneby's statements come almost a week after Damara Dillett, NHI Secretariat attorney and legal consultant, said officials were debating whether to impose a penalty for individuals who did not enrol for NHI. Last week, Ms Dillett said officials are seeking ways to come up with "some happy medium" to ensure that the plan isn't jeopardised if many individuals do not sign up.
A draft version of the NHI Bill 2016, which was leaked to the media last month, contains a clause that further suggested that enrolling in NHI would be mandatory.
"Those discussions have been introduced," Dr Beneby said when asked about this yesterday. "To my knowledge no decision has been made to penalize anyone. There is always in a system of this kind, (the question of) how can we encourage people to comply. But that encouragement has to be sensible, has to be in the context of the law, and has to be to be something where people are not penalised. Because you don't want to create negative impact by doing something in which you're seeking positive results.
He added: "There is no final decision on that at this moment, but it is proper that you discuss how can we encourage people to use the healthcare system better. How can we encourage people to understand what they are doing, the importance of their health? How can we encourage or incentivise people to come and be tested or to go for screening, and these are things that will over time be adjusted."
To date, some of NHI's key stakeholders, which include the Medical Association of the Bahamas (MAB), the Bahamas Doctor's Union (BDU) and the Consultant Physician Staff Association (CPSA) have all condemned the way NHI is being introduced.
The Bahamas Insurance Association (BIA), another key stakeholder, has decided not to cooperate with the government's NHI costing exercise, stating that the government has been "entirely ignoring" advice submitted by themselves and others.
On Tuesday, a group of Bahamian doctors wrote a lengthy letter to The Tribune to express their deep concerns and expert medical views over the government's proposed NHI scheme.
"There has been some difference of opinion, and everybody is not saying the same thing, or they're saying similar things in different ways," Dr Beneby said in response.

"From our perspective we've always had an open door policy, we've always discussed with stakeholders. We appreciate that where there is change – even if that change is positive, because where you have a change, persons are concerned, and persons would like to know more details about what that change is."
He added: "We will continue to have the dialogue (with stakeholders); it's a journey. We have to pay attention to each other. We cannot behave as if anyone knows it all, but we have to be honest with integrity. If we know the answers we have to say the answers and be prepared to share it."