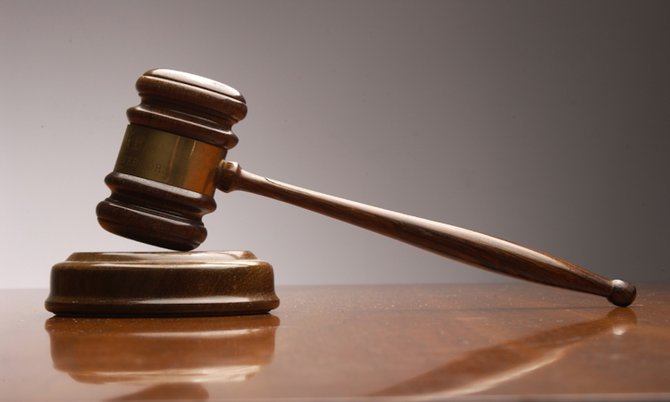 By LAMECH JOHNSON
Tribune Staff Reporter
ljohnson@tribunemedia.net
THE Office of the Attorney General came under fire from a magistrate yesterday during a bail hearing when officials sought to argue that a man recently charged with sexual assault should not be granted bail as he had previously been charged with similar crimes.
Crown prosecutor Kendra Kelly appeared before Chief Magistrate Joyann Ferguson-Pratt opposing the grant of bail for 27-year-old Jamaican national Matthew Sewell because he did not have legal status to work or reside in the country. She also said that this case was the third alleged complaint of sexual assault since Sewell came to The Bahamas in June 2006.
At the time, Sewell, who was on a three-week visit to his father, was accused of raping a six-year-old girl.
He was released on bail in 2008, but was arrested in April 2009 and charged with the alleged rape of a girlfriend.
However those matters were discontinued by the Crown and he was never convicted of any crime, a fact the judge reminded Ms Kelly of during the hearing.
"You cannot just arbitrarily object to bail," the chief magistrate said, chastising the prosecutor for confusing a charge with a conviction.
Ms Kelly replied that the current case is a new complaint as it is now alleged that Sewell had sex with a 15-year-old girl, who is legally unable to give consent for such activities, between the night and early morning of January 18 and 19, 2016. She also noted that a discontinuation of the case was not an acquittal either.
"Maybe they just don't like him whoever the complainants are, I also have to consider that in my decision. But you also well know that a nolle prosequi by the Crown is not an arbitrary decision," the chief magistrate said.
"It can be brought back though," Ms Kelly said.
"But you've chosen not to and it's a right of the attorney general to do so and for whatever reason, the attorney general or her representative, in their wisdom, have not seen fit to bring it back," the magistrate said.
"I sit here as a court of law. I have no issue with an objection if it's grounded in law."
Ms Kelly maintained that notwithstanding that the accused had no convictions, the alleged complaints represented a pattern. The chief magistrate did not appear convinced, however.
The judge said: "You could have charges from here to Gambier. But if you've not been convicted and they've been discontinued, how can you use it against him?"
Alex Morley, who appeared for Sewell, said the objection was more troubling because the Crown had yet to surrender witness statements and other reports, leaving lawyers for the accused unable to even determine what evidence, if any, there was against him.
The chief magistrate said she would allow the Crown an adjournment to February 11 to properly place objections and supporting information, if any, before the court in the form of an affidavit. It would also allow Sewell's lawyers time to receive the information it needed as well.
Sewell filed a civil suit against the government after a Supreme Court judge ordered his release from detention in October because he had spent nine years in and out of prison and the Detention Centre without trial for a number of criminal offences.
Since his release, his application for a construction worker's permit was denied twice, the first in December and then on January 27.