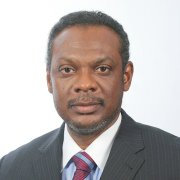 By KHRISNA VIRGIL
Tribune Staff Reporter
kvirgil@tribunemedia.net
WITH PowerSecure now in full control of the operations of the Bahamas Electricity Corporation, sweeping changes have been implemented at the executive level with former BEC General Manager Kevin Basden now assuming a new role as consultant/advisor to Bahamas Power & Light (BPL), The Tribune understands.
According to an internal memo sent to employees by BPL Chairman Nathaniel Beneby, Deepack Bhatnagar, who has been leading the process of energy sector reform, will serve as executive director of BPL.
Mr Bhatnagar will oversee the activities of BPL to ensure that PowerSecure delivers in accordance with its business plan. He will also serve in a full-time capacity at BPL, the memo said.
The document was circulated to employees yesterday shortly after the government and PowerSecure signed a management services agreement for BPL.
The memo also named American Jeff Wallace as CEO of BPL, effective on Monday.
Donna Smith is BPL's deputy chairperson. She will work along with Daphne Simmons, Patricia Hermanns and Andrew Rodgers who are all directors on the board.
"The government, BPL, the unions and PowerSecure are all committed to achieving the goals to benefit the people of The Bahamas," Mr Beneby said.
"Additional areas of focus for the business plan include identifying opportunities for improved customer service workplace safety. A board of directors with experience has been appointed to oversee BPL and we will be installing a new senior management team, including new BPL Chief Executive Officer Jeff Wallace, whose first day as CEO is today (Monday).
"Mr Wallace has more than 35 years of utility experience and has spent the past 10 years as the vice president of fuel procurement for Southern Company, where he has been responsible for managing $7bn in fuel procurement, planning and delivery programmes for 85 power plants. Over the coming days and weeks, Mr Wallace will be hosting meetings with staff.
"Kevin Basden has assumed his new role as consultant/advisor to the board and with his wealth of knowledge will guide the board and executive team. We wish to thank Mr Basden for his years of dedicated service to the corporation and are assured that he will be instrumental in helping achieve BPL's objectives."
The memo further addressed questions of staff reductions but did not go into specifics of PowerSecure's plans in this regard.
"Of course, a central question for all employees is whether the new business plan will result in staff reductions. We recognise that this is an extremely important, personal and sensitive topic for the employees of BPL, the government and for the leadership of BPL. There is no more important responsibility than to look out for the well being of the employees. We know the employees will determine the success of BPL and believe they will benefit from the world-class utility we strive to create with BPL.
"As we turn from BEC to BPL, senior management will communicate with you on the question of staff reductions."
He said the Bahamas Electrical Utility Managerial Union (BEUMU) and the Bahamas Electrical Workers Union (BEWU) will have an important voice in this discussion, further pledging forthright communication with employees over the coming months.