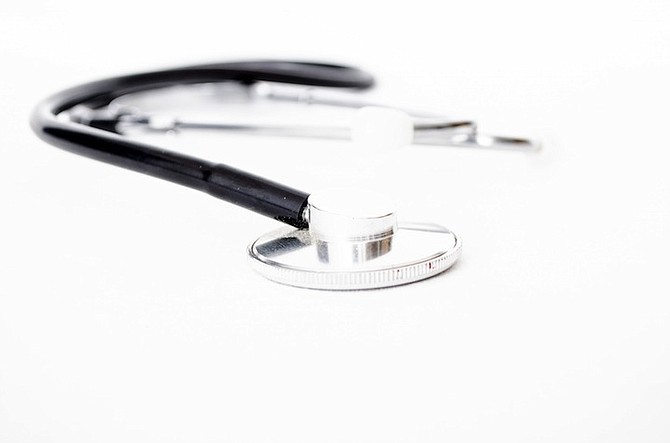 By RASHAD ROLLE
Tribune Staff Reporter
rrolle@tribunemedia.net
THE government is set to make numerous revisions to its National Health Insurance scheme after doctors expressed concerns about it last month, The Tribune understands.
Doctors met with consultants Sanigest Internacional and members of the NHI Secretariat following a press conference in January when physicians railed against the government's plans.
According to a PowerPoint presentation prepared by the consultants and presented during the meeting, aspects of the scheme are being revised and reconsidered to accommodate the concerns of the doctors as it relates to key areas like capitation and patient centred medical homes (PCMH).
Regarding capitation, which is the payment arrangement for health care providers, after doctors said that rates offered were too low, the NHI Secretariat decided to review the costs and may make adjustments.
Furthermore, while initially only doctors capable of providing medical home services would have been allowed to register and participate in the NHI scheme, the government has now made the decision to provide an option for doctors to "opt out of the medical home and provide services as sole practitioners."
According to the presentation, which was sent to The Tribune, the government is also reviewing the recommendation that business license costs be reduced.
And after doctors complained that the quality of medical services will be affected if doctors participating in the patient centred medical home are allowed to sign up as many as 5,000 patients, the government decided to revise that maximum number of patients down to 2,500.
In a statement yesterday, Bahamas Insurance Association (BIA) Chairman Emmanuel Komolafe "welcomed" the government's revisions to its patient centred medical home plans and called for it to take a similar approach to dealings with insurers.
"This recent development could be interpreted as an acknowledgment by the Christie administration that there are fundamental flaws in the NHI proposal put forward by its lead consultant – Sanigest Internacional - particularly seeing that the PCMH is the foundation of the proposed scheme," Mr Komolafe said. "It may also justify comments by several stakeholders that the proposed NHI model is essentially wrong in the Bahamian context. It is yet to be seen whether this will cause the government to pause in order to properly scrutinise and revisit other aspects of Sanigest's proposal in order to avoid a problematic and unsuccessful programme."
"In other words, we should consider all points made based on their merits; not from a confrontational perspective but from a constructive view with the flexibility to tweak the model accordingly. It only seems fair that the insurance industry and other stakeholders will be afforded the same courtesy as the medical professionals with due reconsideration of portions of the proposed model by the NHI Secretariat and the government. It is also imperative that there is fairness, equity, transparency and a level playing field for all participants in the NHI scheme."
Mr Komolafe said the BIA will meet with the NHI Secretariat this week.