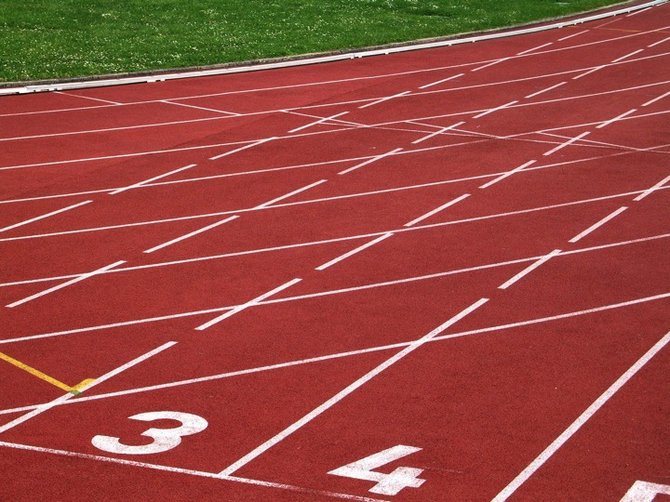 By BRENT STUBBS
Senior Sports Reporter
bstubbs@tribunemedia.net
IF it wasn't official when he did it at the Bahamas Association of Athletic Associations' Odd Distance Track Meet in January, Jamal Wilson soared over the qualifying mark for the Olympic Games again in a meet in Linz, Austria, on Friday.
Wilson, who begin a series of high jump events in Banska Bystrica, Slovakia where he finished at the bottom of the 14-man field with just 2.15m (7ft 1/2in), climbed to the top of the ladder with a personal best mark of 2.31 metres or 7-feet, 7-inches, surpassing the qualifying height of 2.29m (7-6) for the Olympics in Rio de Janeiro, Brazil in August.
The performance came after Wilson jumped 2.25m (7ft 4 1/2in) for seventh place in Trinec, Czech Republic.
"It was a personal best and official Olympic qualifying height so the performance was good for me," said Wilson, whose winning height of 2.30m (7-6 1/2) was not official because it didn't have the required three or more competitors in the line-up. Only two competed.
Wilson, who is looking forward to making his breakthrough this year to compete in his first major global competition, said he didn't go into the meet with any great expectation, but he felt better than he ever did when he got on the field.
"The night before was actually the best sleep I have had since I been in Europe so I woke up feeling well rested," he told The Tribune. "My body was and is still a little beat up from previous competition and travel, but I'm happy it worked out in the end."
As for the performance, 27-year-old Wilson said it has given him the incentive to look ahead to a banner year in 2016.
"This performance shows my progress moving forward. It shows my mental toughness as well," he stated. "It is not easy competing in the middle of a mall three days earlier, traveling the day before and jumping a personal best at the end of it all. I was not fully there physically, but from a technical aspect things are falling into place for me."
Wilson is now on his way to Ostrava, Czech Republic, where he will compete again on Tuesday before wrapping up the series in Chemnitz, Germany on Friday. Hopefully he can get another chance to compete with either Thomas or Trevor Barry again before he return home.
"The best competition is when I'm competing against my countryman. It is a rivalry, but at the end of the day they are the only ones I want to hang and chill with while on the circuit," Wilson said.
"It is a blessing to have them here with me. We're considered to be a little rock, but we have as many Bahamians competing in Europe right now as do any other country. It's a pretty big deal. Tell 242 I said hi and I will be home shortly."