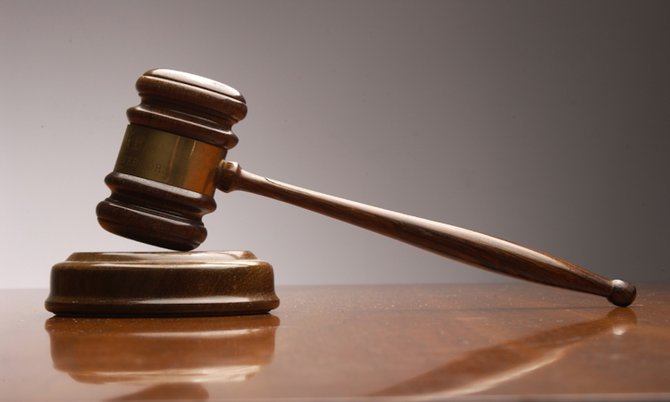 By DENISE MAYCOCK
Tribune Freeport Reporter
dmaycock@tribunemedia.net
FOUR of seven Nassau men accused of gang raping a Bimini woman two years ago were discharged after a nine-man jury was directed by the judge to bring back a not guilty verdict against them.
Brenton Brooks, Terrico Smith, Ridge Farquharson and Fabian Major walked out of the Supreme Court last Thursday following a successful no-case submission presented by their lawyers Carlson Shurland, Simone Brown and Wendell Smith.
The trial resumed on Monday afternoon with closing submissions from lawyers Brian Hanna, who represents Desmond Greenslade and Natico Symonette; and Ashley Evans, who was holding brief for Carlson Shurland who represents Charmer Cox.
The three men are accused of sexually assaulting a 22-year-old woman on February 2, 2014 in an employee dorm room at Bimini Bay after a night of clubbing, heavy drinking and smoking some marijuana.
The men, who were contract workers, claim that the virtual complaint had given her consent. They chose not to testify in court.
During his closing submission, Mr Hanna told the jury that his clients Symonette and Greenslade should be sent home based on the evidence given by the virtual complainant, who testified that she could not remember having sex with them, but only remembers asking for her underwear and tights.
Additionally, he said that in her evidence she did not recall giving anyone information that Symonette or Greenslade raped her.
The lawyer pointed out that during a confrontation conducted by Det Sgt Merinard, the complainant never told the officer that she was raped and admitted that she could not remember having sex with both men.
However, Sgt Merinard testified that in a record of interview he conducted, both men admitted to having sex with the complainant who they claimed had given them permission.

"How did they get before the court without a complaint?" Mr Hanna asked.
"If you have reasonable doubt you have to give it to the defendants and acquit them," Mr Hanna said.
"I invite you to consider whether it is enough doubt to acquit them because she can't remember having sex with them," he said.
"(Is it) reasonable for the virtual complainant, in her evidence, not to remember anything and here you have these young men before the court charged with a serious offence such as rape?"
He stressed that "mistakes are made when people indulge in a lot of alcohol and smoking marijuana and their judgment can become impaired; they do things they might regret the next day."
He told the jury that the men made a mistake, but not to punish them for it. "Let them go home," he said.
Mr Hanna said that the men are presumed innocent and the prosecution must prove beyond a reasonable doubt that a rape occurred.
Meanwhile, Ms Evans alleged that the virtual complainant was not truthful in her evidence, and was caught in a number of lies during cross-examination.
"The trial started with seven men and now there are three before you," she said. "Mr Cox should have not been brought to trial."
"There is no room for guessing, no room for speculation, no room for mistake; if you make a mistake and unjustly convict Cox you will live with it for the rest of you life," she said.
She told the jury that in order for them to convict, they would have to be convinced beyond a reasonable doubt of his guilt.
The trial resumes on Tuesday morning with the judge's summation, and the case could be turned over the jury for deliberation.
Justice Estelle Gray Evans is presiding over the matter. Erica Kemp of the Attorney General's Office is appearing on behalf of the Crown.