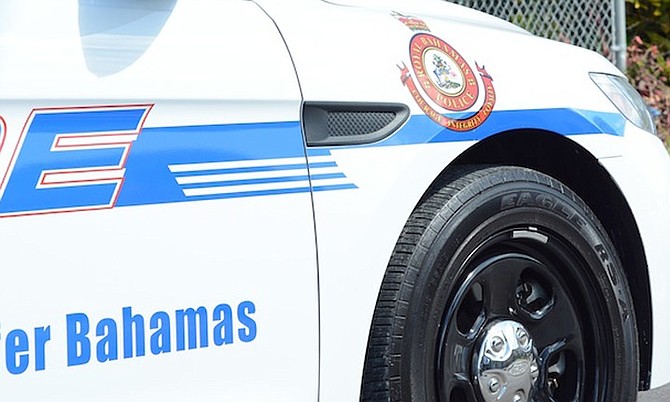 By LAMECH JOHNSON
Tribune Staff Reporter
ljohnson@tribunemedia.net
A WARRANT of apprehension was issued by the Court of Appeal yesterday for a man who received 19 months for possession of marijuana in a re-sentencing hearing that was unlawfully done by a magistrate.
Omar Chisholm, 37, of Yamacraw Beach Estates was due to appear before the appellate court concerning the seven pounds of marijuana found in his possession in January 2012, which saw him receive 43 months imprisonment for the crime from the appellate court. His initial punishment was 48 months.
Chisholm, however, was a no-show for the appellate court's decision concerning the Crown's challenge to the November 2014 decision of Chief Magistrate Joyann Ferguson-Pratt to re-sentence him in view of a landmark Supreme Court decision.
His lawyer, Krysta Mason-Smith, described his absence as "unusual" given that he had been present for all prior hearings.
Chisholm's relatives were also present in court but, like his attorney, did not know his whereabouts.
Justice Neville Adderley read the decision of the court, which was to allow the Crown's appeal as the lower court did not have the jurisdiction to conduct the re-sentencing when the matter had already been heard on appeal.
Appellate President Justice Dame Anita Allen issued the warrant for Chisholm's apprehension and said he would serve the 43 months imposed by the court.
Chisholm was convicted in April 2013 and sentenced to four years because the law, amended in 2011, stipulated that anyone convicted of possession of dangerous drugs with intent to supply must face four to seven years in prison.
However, after then Supreme Court Senior Justice Jon Isaacs' decision in the matter of Barrington Robinson - declaring a mandatory minimum for the offence unconstitutional - Chisholm appeared before the chief magistrate where Ms Mason-Smith argued that her client should be re-sentenced given the court's decision.
Darnell Dorsett had argued the appeal for the Crown.