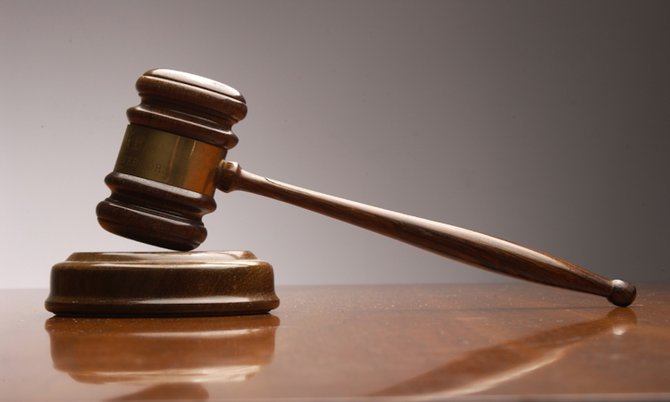 By LAMECH JOHNSON
Tribune Staff Reporter
ljohnson@tribunemedia.net
A MAN was convicted of manslaughter yesterday by a Supreme Court jury for his involvement in the fatal attempted carjacking of a woman who was breastfeeding her baby six years ago.
Valentino Hanna Dorsett, 33, stood trial before Justice Ian Winder on a murder and attempted armed robbery charge concerning a botched carjacking that led to the death of 29-year-old Tagia Soles-Armony the night of August 7, 2009.
Soles-Armony, who lived with her husband in St Kitts and Nevis, was in town to visit her family and to introduce her three-month-old baby to her relatives.
She was shot while sitting in her Honda Accord outside her mother's home in Sea Breeze Estates.
While there was a hung jury (7-5) on the murder charge, the jurors returned a 9-3 guilty verdict on the lesser charge of manslaughter, which the judge accepted.
Dorsett was also convicted of attempted armed robbery by 11-1 and faces sentencing upon his return to court on April 19.
The Crown's case against Dorsett relied on a statement allegedly given in police custody and a cell phone taken from the scene of the crime that connected Dorsett to the incident.
The cell phone was checked by police and found to belong to Dorsett's girlfriend.
His then girlfriend gave a statement to the police that the phone was missing. She had reportedly left it at home on August 7, 2009 and it was nowhere to be found the following day.
Dorsett identified the phone and said it was stolen on August 8 around 7.30pm. He said he made a report to the Wulff Road police station thereafter, but didn't have a police report to corroborate this.
As for Dorsett's statement to police, which was not signed, the accused blamed the shooting and planned robbery on an acquaintance called "Nine."
He claimed that he was with "Nine" and another man known as "D-Boy." He also claimed that he knew "Nine" would shoot the occupant of the 2008 white Honda Accord that they intended to steal as "Nine" had reportedly had an eye on the vehicle.
"Nine" allegedly borrowed a 9MM pistol from a gang and they went to Sea Breeze where they circled and waited for their target.
Upon sight of their target, "Nine" approached the vehicle and found Soles-Armony and told her to "open up."
Soles-Armony was in the car breastfeeding her three-month-old son at the time.
According to evidence heard in court, Soles-Armony drove off and "Nine" reportedly fired shots, ran behind the car and shot again.
Dorsett reportedly followed, jumping over a garbage can in the process of the pursuit.
The fatal bullet went through her left arm, into the left side just below her armpit in the area of the breast, through the heart and both lungs. The bullet was embedded in the car seat.
"Nine" and "D-Boy" had been brought in for questioning but there was no direct evidence linking them to the incident as alleged by Dorsett, the jury heard.
Dorsett contended that he never gave a statement or interview to police, only that he was held at the Central Detective Unit until 9pm on August 12, the date of his arrest.
He said he was beaten for a number of days before his arraignment and taken to the Department of Correctional Services.
Concerning the cell phone that was allegedly found at the scene, he claimed police had planted the phone there to frame him.
Troy Kelman defended the accused.
Koschina Marshall prosecuted the case.