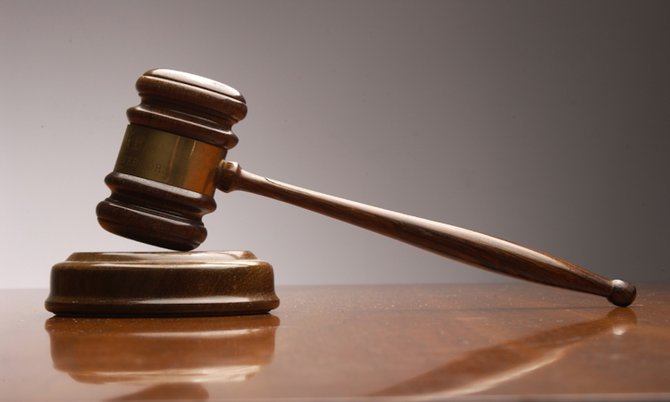 By LAMECH JOHNSON
Tribune Staff Reporter
ljohnson@tribunemedia.net
TWO men convicted of playing a role in the death of a former Ocean Club employee who was killed during a failed robbery did not receive the maximum penalties of imprisonment requested by the widow of the victim.
Dominic Thompson and Julien McKenzie appeared before Justice Carolita Bethell for a sentencing hearing on Thursday afternoon concerning the April 2013 slaying of Domingo Duncan.
At a previous hearing last month, trial prosecutor Koschina Marshall noted that Duncan's wife wanted the pair to receive "the maximum penalties for their irresponsible actions".
However, the court sentenced to Thompson and McKenzie to 25 years and three years respectively due to the verdicts of the jury and their minimised roles in the events that unfolded on the morning in question.
The court also took into account that McKenzie had no previous convictions, unlike Thompson who also received 10 years for attempted armed robbery that will run concurrently with the manslaughter sentence and takes effect from the date Thompson came into custody, April 7, 2013.
Duncan's actual shooter has yet to be captured.
McKenzie's three-year sentence for attempted robbery was reduced to 18 months imprisonment as he had spent the equivalent on remand prior to and after his conviction in August 2015.
Duncan was standing by his Ford Explorer when he was accosted and subsequently shot. He was taken to hospital by EMS where he died of his injuries.
Last August, a jury acquitted the men of murder, but found Thompson guilty of manslaughter and attempted armed robbery. McKenzie was convicted of attempted robbery.
According to evidence produced at the trial, McKenzie – the driver – and Thompson had left the Magic City nightclub and gone to the Bluewaters Lounge.
Once there, Thompson and a man called "Tech" - who was allegedly armed with a gun - approached Duncan planning to rob him. When that failed, shots were fired and they ran.
Two eyewitnesses who saw and spoke with Duncan before the shooting said they saw McKenzie's car circle the area three times.
McKenzie denied this, however, as he said he had dropped Thompson off at the lounge before heading home. He said upon arriving at the intersection of Wulff and Baillou Hill Roads, he noticed police lights at the top of the hill and headed back to where he had left the accused.
However, there was a roadblock and police told him that the area was closed off. Thompson, for his part, denied being a part of Tech's plan to rob Duncan. He said he was only standing behind Tech at the time and was scared after the gun went off.
McKenzie and Thompson were defended by Murrio Ducille and Christina Galanos respectively.
Both have the right to appeal their convictions and sentences at the appellate court.