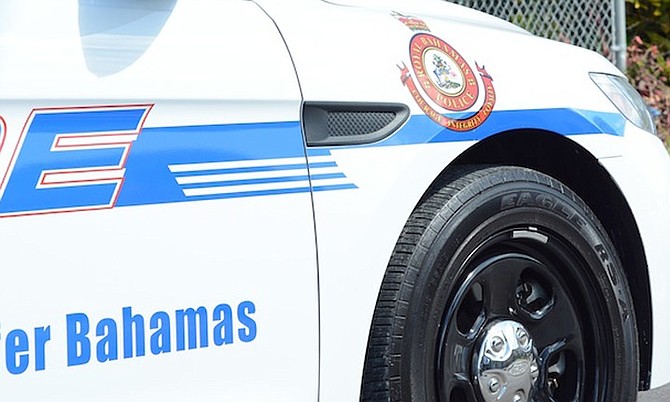 POLICE made 19 arrests, seized a firearm and recovered dangerous drugs in an island-wide anti-crime operation on Friday.
During the operation, Selective Enforcement Team (SET) officers arrested three men on Coconut Grove Avenue after they found 61 small packages of marijuana in their possession.
Then, shortly after 5.00pm, SET officers acting on information went to Lee Street, Nassau Village, where they saw two males running from a white Mercedes Benz vehicle stolen during an armed robbery earlier that day. The officers gave chase and were able to arrest one of the men.
A cell phone and other items taken during the armed robbery were recovered.
Just after 11.30pm, SET officers responded to a disturbance on Fox Hill Road, where they arrested a man after finding an unlicensed shotgun in his possession.
SET officers also arrested 14 other individuals for questioning in reference to a number of serious offences including armed robbery, assault with a deadly weapon and threats of death.