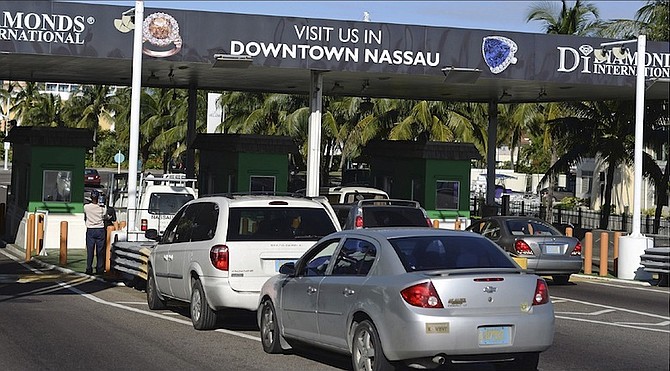 THE toll increase to cross the Sidney Poitier Bridge has been postponed to Sunday, May 1, a press release from the Bridge Authority said.
The statement did not give a specific reason for the delay, only saying that the increase has been put off "due to circumstances beyond our control."
In January, it was announced that as of March 1 the toll for private vehicles to cross the bridge would double from $1 to $2.
The rise would mark the first toll increase in 17 years for the bridge.
At the time, Bridge Authority chairman Rory Higgs said the decision was made after lengthy discussions with stakeholders.
The fee increase will come with repair efforts aiming to extend the life of the eastern bridge by 25 years, officials have said.