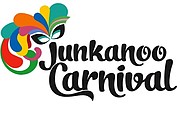 By LAMECH JOHNSON
Tribune Staff Reporter
ljohnson@tribunemedia.net
MARKETING to ensure the success of the second Junkanoo Carnival will be very strategic, Bahamas National Festival Commission CEO Roscoe Dames said yesterday.
Mr Dames made the statement during a press conference at the BNFC's office while promoting a launch event to be held on Saturday to mark the official countdown to the Junkanoo Carnival.
However, he could not speak to the budget allocated for marketing or hosting of Junkanoo Carnival itself as the Ministry of Tourism is expected to give an account on allocated funds.
"There are three aspect to the Bahamas Junkanoo Carnival which we lay (as) our foundation, the vibe of the Road Fever, the music as well as the cultural dynamic," Mr Dames told reporters.
"We're very strategic in our approach this year. We have from the international marketing side, we're working very closely with the Bahamas Ministry of Tourism who has reach with their tentacles in a number of areas and, like I said before, I'm extremely proud of what we're able to accomplish as a nation, professional Bahamians, not only on the local front but on the international front and the relationships that we've developed over the years."
"We've been in tourism for a number of years and this project is tourist driven, local as well. You can see from around the world most tourist destinations do it based on events.
" . . .So we're very excited to be working with our Ministry of Tourism to spread the word through strategic partners that we have forged relationships with like Expedia.com, who is working to drive business to the event in addition to other partners that are out there that the Ministry of Tourism works closely with."
He said the BNFC also is working on a local campaign that will begin soon.
Tourism Minister Obie Wilchcombe previously stated that officials are still working to determine the budget for this year's Junkanoo Carnival.
He insisted, however, that the price would be "several million dollars" less than last year's festival, which cost about $11.3m.
Last year's event was criticised because of government's failure to break even or make a profit despite hailing the event as an economic stimulus and tourist attraction.
Junkanoo Carnival will take place on May 5-7 in New Providence, with a kick-off event from April 15-16 in Grand Bahama.
A launch is being held at the Western Esplanade Cultural Village on Saturday, which Mr Dames said "is going to be an exciting day."
He said all of the Road Fever carnival bands will have their costumes on display. There also will be entertainment and performances from Visage and Ira Storr and the Spank Band.
Road Fever is a signature event of Junkanoo Carnival, which is simultaneously "a world class music festival, an interactive cultural experience and an unforgettable street party," officials have said.